At this point, Justin Bieber's body is almost covered in tattoos – but this particular one is a definite surprise (at least to some) – Nick Jonas, the fellow singer and thirst icon, is now as close as he can be to Bieber's chest.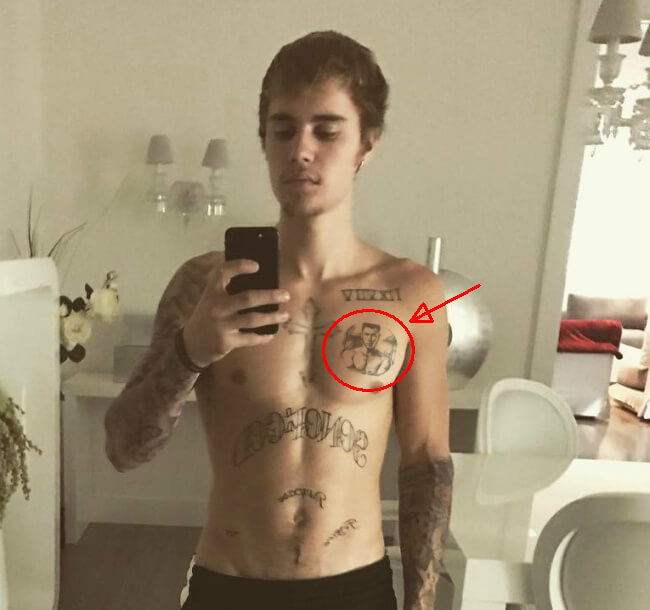 Justin Bieber, the 23-year-old singer, has all kinds of tattoos on his body – from a cross, to a bear, to the recently added "Son of God". In a video feature created by GQ last year, Bieber explained the meanings of some of his tattoos – there's a "wise owl" on his arm and his mother's birthday on his chest.
And now? Nick Jonas is on Justin Bieber's chest, close to his heart, apparently as a sign of appreciation to the music and art of his fellow singer (or at least an appreciation of his muscles…).
Last year, Nick and Justin shared a bed in a BBC video, but that's the closest we've seen the two hunky singers so far.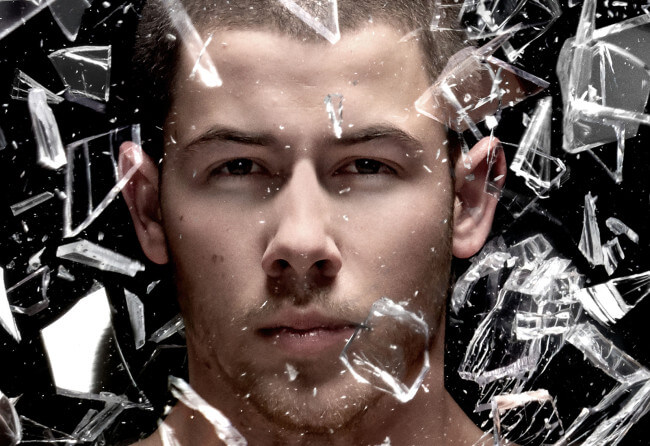 Some fans are already claiming Nick Jonas is doing so-called "Gay Baiting", by plastering his face over Bieber's washboard abs.
"He's trying to sell to the gay community again", one commenter wrote, "he knows we like staring at Justin Bieber's chest, so Nick made sure we will see him there. We're not buying it, though now we can at least stare at the both of them at once."
While there's no official comment from Nick Jonas himself at this point, it's interesting to note that in the past, after appearing in a gay sex scene on his TV series Kingdom, Nick explained that it qualifies as him having had sex with a man.
"It's my lips, it's my hands, it's my body, even if I'm playing a character. So technically I have done that, so I wouldn't say I haven't, because that would be lying."
By that logic, having his face tattooed right above Justin Bieber's nipple might qualify as going to second base with the Canadian singer, but we're waiting for a response on social media.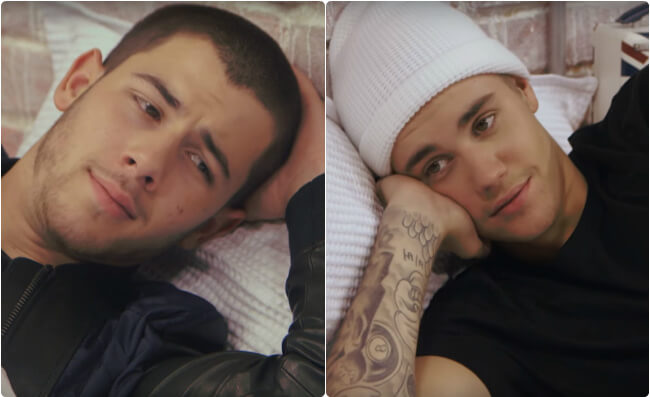 Sources close to Justin Bieber are claiming Bieber wanted to do something special for the new month. "There's no better way to start a month like April, than to honour a man – and a singer – that you love."