We've had so many dreams about Nick Jonas and Justin Bieber sharing a bed… and now it's finally happening. Well, sort of.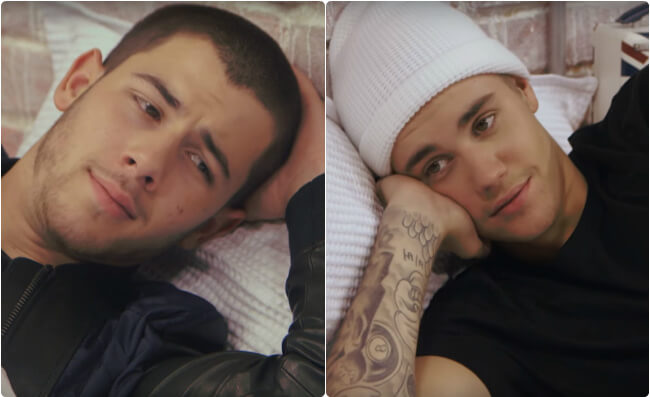 A few months ago, Kanye West released a weird NSFW music video for his song "Famous". In that video, several naked celebrities shared a bed (either themselves, or fake 'versions' of themselves). Now, BBC Radio 1 have decided to create their own – SFW – version of the clip.
Their celebrities are unfortunately dressed, but they're still exciting, with Justin Bieber, Nick Jonas, Troye Sivan, 5SOS and others sharing the same bed, with Kanye's song playing in the background.
Well, they didn't ACTUALLY share a bed, as E! Online reports – the musicians were filmed separately, on different days, with stand-ins filling in as the OTHER celebrity for each duo.
Still, technically they did all share the same bed – just not at the same time. Hey, it's a good first step.
Watch the clip right here: