Justin Bieber will forever answer our thirst – one day he's playing with his nipples, on another he walks half naked in the street, and today – Bieber and his pal give us a shirtless arm wrestling match.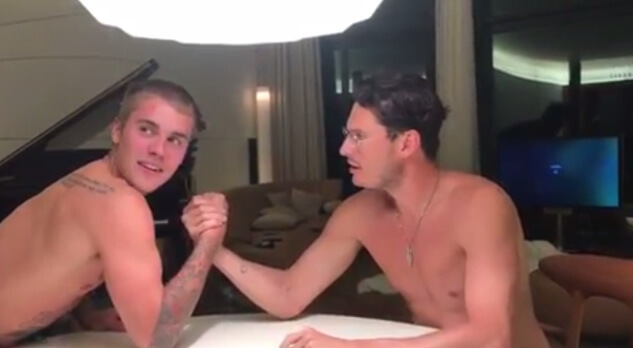 In a video posted by Bieber on his popular Instagram feed (where he has close to 90 million followers), the 23-year-old pop star is seen with a friend, both of them shirtless, with a third pal, Josh, giving them the signal to start the match.
They both tense their muscles, Bieber's muscles are bulging… and he's chewing a gum the whole time. But who won??

Watch it to find out: