Thank God Justin Bieber is back on Instagram – not only are we back to getting loads of shirtless selfies, now Bieber is indulging us with a video of him wrestling around with his manager, Scooter Braun.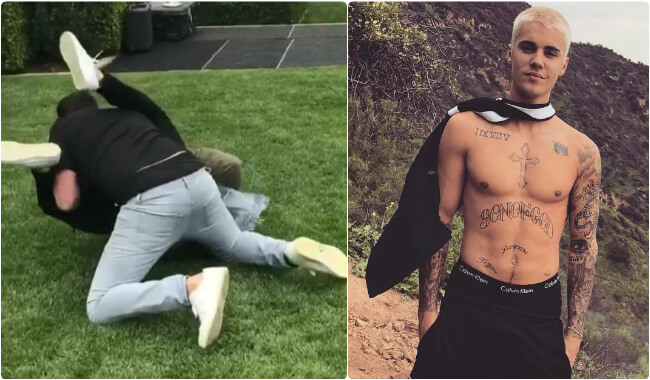 This isn't the first time we've seen 22-year-old Justin Bieber show his physical abilities. Last year, he shared a video of a shirtless boxing training session with his trainer.
Yesterday, Bieber shared a video of him and Scooter Braun, his talent manager, tussling around on the grass. While Braun seems to have the upper hand when it comes to body size, Bieber was the winner – he managed to force Braun to tap out. That six-pack coming into use?
And while the video does look a bit like the beginning seconds of a gay porn video – it all ends after Bieber wins, unfortunately.
This video comes days after Bieber spoiled us with yet another shirtless photo on his newly reinstated Instagram feed, putting his abs on full display. This time, Bieber was wearing his lifted shirt like a cape. SuperBieber, perhaps?