Popular singer (and shirtless favorite) Justin Bieber was the subject of an internet conundrum this week, after photos of him walking in the street with a wet patch around his crotch went viral.
Some have even speculated that Bieber peed himself, and simply didn't care…Now, Bieber is finally setting the record straight on that wet patch.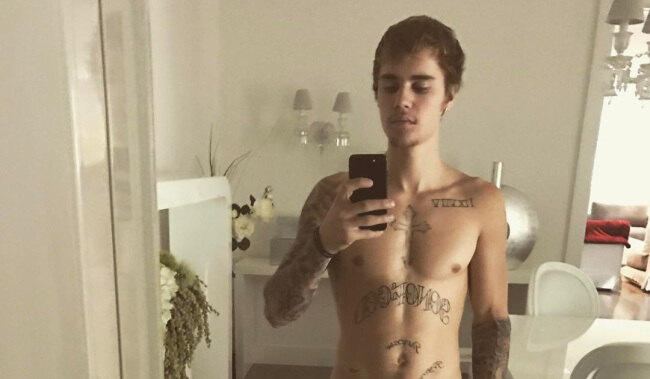 The photo even turned into an Internet meme (because who doesn't like to stare at Justin Bieber's crotch?), comparing Bieber's wet spot to that of Adam Sandler, in a photo from the 1995 movie Billy Madison.
Bieber even shared the meme himself, on his (recently reinstated) popular Instagram account:
After letting his fans (and the media) run amok with speculations, Bieber finally offered an explanation with a tweet.
According to Bieber, someone got him flowers (ooh!), and the water from the flowers spilled "on his dick area".
Someone got me flowers and I was driving, made a turn, and the water spilled on my dick area…Didn't bother me if it made ya laugh nice!

— Justin Bieber (@justinbieber) February 24, 2017
Well, what did you think it was?