"I've said it before, and I'll say it again – ALWAYS wear protection" – so starts Patrick Tanner's new video, where he takes us along for the ride on a stress-reducing racquetball session.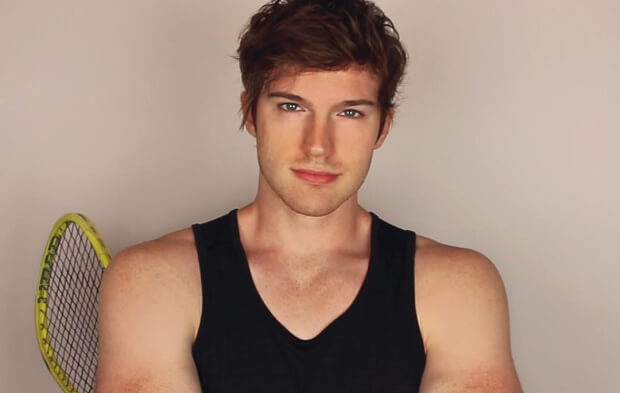 Tanner Patrick is a 25-year-old singer/songwriter from Texas, who usually posts song covers. But, happily for us, occasionally he's not shy about posting some shirtless pics, or, in this case, a video of him running around the room, all sweaty, playing tennis with a wall.
He says he uses it to reduce street. It looks kind of stressful to us – but then again, LOOKING at it while sitting at home, with Tanner's muscular legs jumping all over the place… well, that IS kind of stress-reducing, maybe even a bit meditative.
Enjoy: