Tanner Patrick is a 25-year-old singer/songwriter from Texas, who usually posts very popular cover songs on YouTube. And, to our enjoyment, he's a handsome hunk.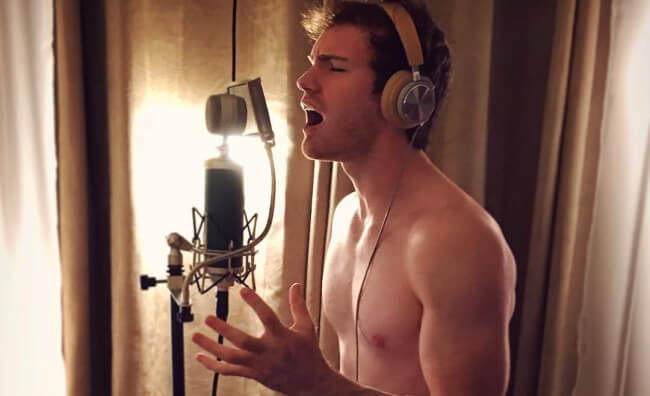 So this week, while he was working on some original music – we were glad to see he was doing it without his shirt on – must have been hot at the recording booth. But hey, we're not complaining.
The original caption says:
WORKING ON NEW ORIGINAL MUSIC! Can't wait for you to hear it ???
Can't wait to hear it, indeed. Hopefully, there'll be a hot video clip as well. Here's another sweet photo for good measure:
And in the meantime, enjoy one of his past covers – it's Tanner Patrick doing Shawn Mendes: