Jamie Dornan's fans have been staring at photos of Northern Ireland these past few days – or, more to the point, photos of Jamie standing there with a very impressive bulge. But was he indeed happy to see us all, or was there something else afoot?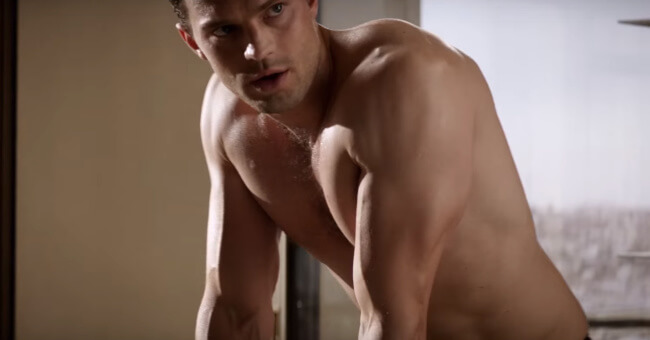 While Fifty Shades Darker did give us a few glimpses of a nude Jamie, we weren't given much to work with. There was also that 15-years-old ad where Jamie put his bum on display, but fans were still curious regarding the OTHER side.
A few days ago, a photo was posted on Twitter by "Discover Northern Ireland" with Jamie posing in front of a beautiful Northern Ireland coast. The caption said "Look at that view!", but fans were looking at something… else.
Here, look at that view:
Look at that view! 😍 #CausewayCoastalRoute #DiscoverNI #DDFIrishOpen pic.twitter.com/SWZqwDhq25

— Northern Ireland (@DiscoverNI) July 5, 2017
So yes, apparently there's an enormous bulge in there, and the fans went wild, trying to imagine the thing that could create such a prominent… mark.
Alas, as The Sun reports, the fans were disappointed to find out the Jamie was merely playing golf. So yes, that was a golf ball in his pocket. Or… was it?
This is the best picture of the "golf ball" 😉 (pic credit to owner) #JamieDornan pic.twitter.com/pkZUY2oQhi

— Cheryl Alyson 🖤🇺🇦 (@cheryl_alyson) July 8, 2017
We'll leave it up to you to decide.