Jamie Dornan is no stranger to nude scenes these days, having shown [not enough of] his body in Fifty Shades Of Grey and then a bit more in the sequel, Fifty Shades Darker. But as it turns out, Jamie was already willing to show some of his best assets 15 years ago – for an Abercrombie & Fitch.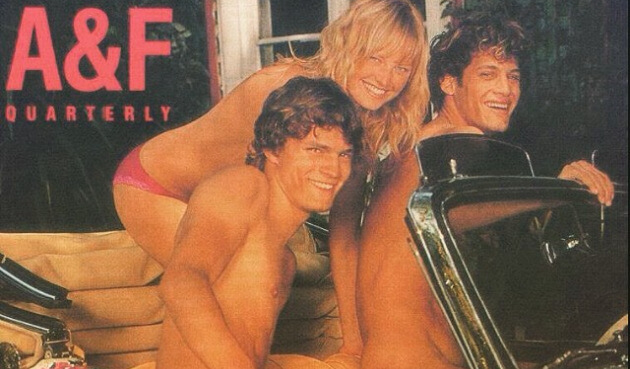 Malin Akerman, a Swedish/Canadian actress and singer, was on that ad with Jamie Dornan 15 years ago, along with another [naked] male model. Last week, Malin came on the Late Night with Seth Meyers show, to talk about that incredible photo.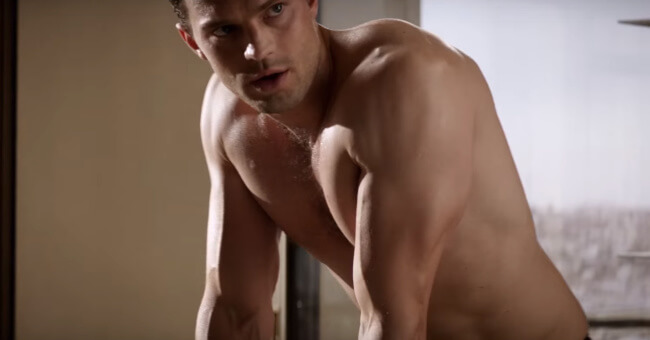 "You are selling clothes, right?", Seth started with a pretty obvious question. "I don't know what we were selling", Malin responded.
"We got to the set and, after two shots, the clothes came off. They didn't want any clothes on us"
Malin already posted the photo on her Instagram account about two years ago, but it resurfaced now, thanks to her Seth Meyers appearance.
Jamie, in case you don't recognise him 15 years later, is the one on the left:
We don't know who the other male model in the ad is – but he's naked and in a perfect position, so he deserves kudos for that.
Watch Malin talk about the photo right here: