It's a bit of a bother to write about a new movie in the "Fifty Shades" series – as it's just so… straight. But then, you take one look at Jamie Dornan's body, or his mischievous smile – and you understand there's at least something to look at. I wonder if it's the same for the straight viewers of this series.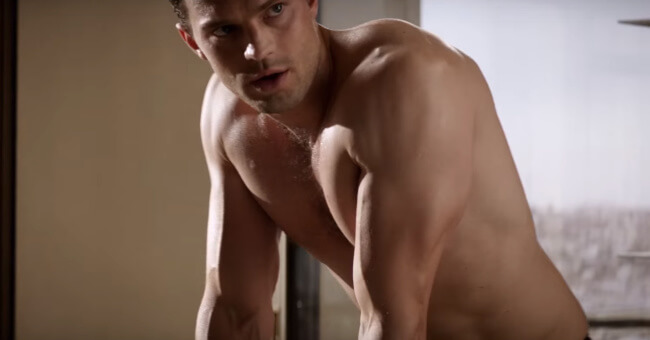 Anyway, the trailer for "Fifty Shades Darker" – the sequel to "Fifty Shades Of Grey" based on E.L. James' books dropped today, and it has some nice shots of Jamie.
It's still unclear whether we'll get to see him fully naked this time – there have been conflicting reports, with Jamie claiming he "doesn't remember" whether he took his clothes off or not. We'll just have to wait for Valentine's Day, the movie's release date, to find out.
Until then – here's the trailer: