We like watching UK comedian Jack Whitehall do strange things, as he's rather cute – so watching him suck on a breaking-in device of some sort (that looks suspiciously like a vibrator), is a lot of fun. Especially when he's told to "be more sensual."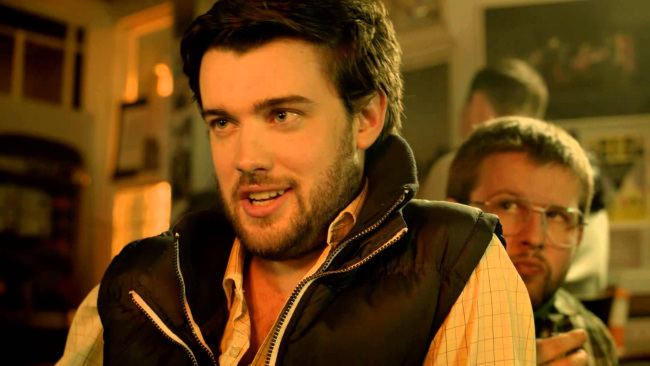 Jack Whitehall is a popular 29-year-old British comedian, who you might know from his stand-up shows, from TV shows such as Bad Education and Fresh Meat, or from our recent story about his nude photo leak scare.
These days, Jack is starring in Sky TV's Bounty Hunters, a comedy series about a female bounty hunter (Rosie Perez) who has to collaborate with an awkward British lad (Whitehall).
On the latest episode, as Metro reports, Jack and Rosie try to break into a room. They end up using some sort of a burglar's device, but it fails to work because it's too cold – so Rosie suggests Jack should… "suck it."
And suck it he does – but then she also tells him to "be more sensual"…
Watch that scene and have fun: