Pokémon Go is still all the rage these days – and in particular with gay men – some have even compared it to Grindr. So with all the hot men running around hunting Pokémon, the question arises – what type of underwear are they wearing?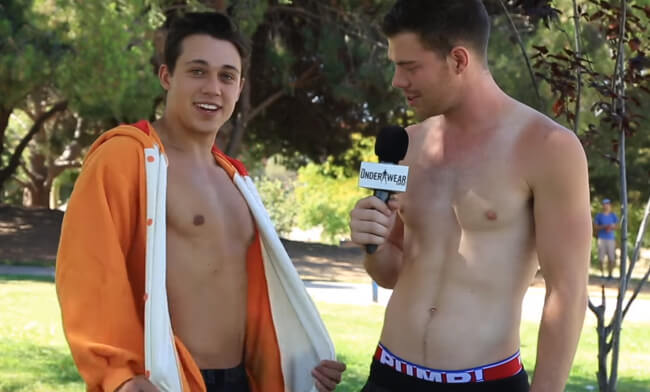 The Underwear Experts' ongoing video series asks men of different shapes and sizes (translation: hot) the age-old question: boxers or briefs. We've seen hot L.A. daddies answer the question, and shirtless parkour athletes, and now – it's Pokémon time.
Daniel X Miller rounds up a group of Pokémon players at the Pan Pacific Park in Los Angeles. Evan, who is 23-years-old,
Nate, 30 and Johnny, 28. Promptly, they all get shirtless on command.
All three are avid Pokémon hunters, pleased with its new-found popularity ("Making the nerd cool again totally works for me"). They reveal the Pokémon team they're on, but more importantly – the underwear team they're on, from boxer briefs to compression shorts.
Peek at what they're wearing right here: