It's that question again, old as the universe… Boxers or Briefs? We love The Underwear Experts' series of hot men who stand in line to answer that question – and this time, a group of super-hot Los Angeles daddies are here to give an answer.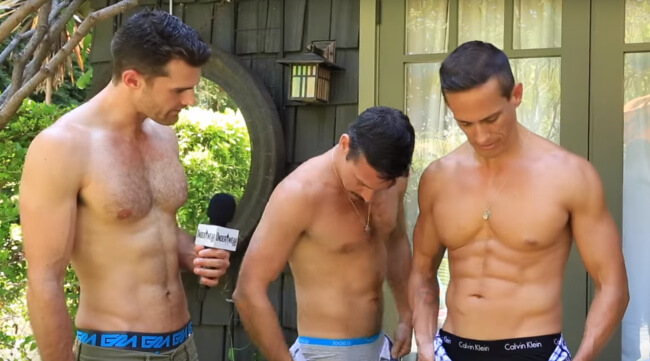 Jason and Fred, who are 45-years-old and have been together for 12 years, don't exactly understand their Daddy status yet. "I have this very youthful feel… but others see it differently. It's odd"
Carl, however, has learned to love it. "Being a daddy has to do with confidence, maturity, but still having the boy inside of you."
And finally, they answer the all important question – boxers or briefs? And what's their favorite brand… and are they wearing it right now?
Find out in the full video: