Are labels a thing of the past? Gay, straight, bisexual and everything in between – do we still need them?
This man is curious, after thinking he was straight for most of his life, and then – after having sex with a man for the first time – his view of sexuality has changed… because he had the best sex of his life.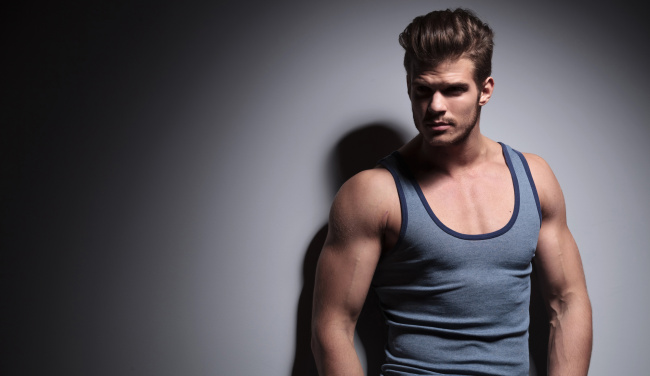 "I was hetero all my life, and I always 'rationalized' that gay was bad and disgusting", writes this guy on Reddit.
But around 17-18, things started to change for him – at least in thought, and while having fun on his own – by exploring his backside. "I don't remember how but I started doing anal play. It went from pure fantasy, to rubbing, to full penetration. I rationalised it as just masturbation and not 'real interest', but the feeling was amazing."
"A couple of years ago I finally admitted I liked both genders. Sex with everyone, feelings with women only. However, the idea of sex with guys was always more exiting than with women, especially if the guy was closeted like me."
And then, at 31-years-old, a man came into the picture – a former high-school friend.
"A few months back I got back in touch with a nerdy high-school friend of mine. Slowly, I started creating intimacy with him. I assumed he was closeted and enjoyed my company, and I pushed forward.

I'm 31, he's 30. A few days ago, after watching Desperado with Salma Hayek at his home, I started talking about the actress and rewind the movie to the sex scene. And then I made my move 🙂

I saw he was hard, so I made a joke and I moved close to him and I showed him I was hard too. We laughed, and I saw he was anxious/happy, so I grabbed his hand I slowly put it on my dick, while doing the same myself with him.

I knew that was the key moment. After 3 seconds without pulling away on his part, I knew he was into it. And then I thought "fuck it" and went for it. I unbuttoned his jeans, took his thing out and put it in my mouth.

The thing is, we spent the night together. And we spent it having sex all night. The thrill, the forbidden sex, the fact I was with a guy like me, it was all new and amazing.

The whole "lose interest after the deed" was practically gone because, while being there together, it made it constantly exciting. I'll be honest here: when I saw he wasn't very big, I realised anal sex was also an option. And we did that too.

It was the first time for both of us, but I had a lot of experience in playing :). So, I took it really slow and did anything according to my rhythms. Again, amazing. I won't give you details, but doing stuff without hands is… amazing.

This was four days ago. The way I felt and the way I feel now has completely shifted my own perspective on these things. Why try to have sex with women that, while enjoyable, gets me only a bit excited, while things like that night send me to the moon?

And I don't really feel anything for the guy besides the excitement of having sex! I realised that being a virgin (and he kind of was also) may have contributed to the excitement. But yet… this has shattered my world, and all I want is more of that."