Gay men on the web, and YouTubers in particular, often have to endure mean – and possibly homophobic – comments on their channels. So what better way to deal with these comments, than to… bring your parents?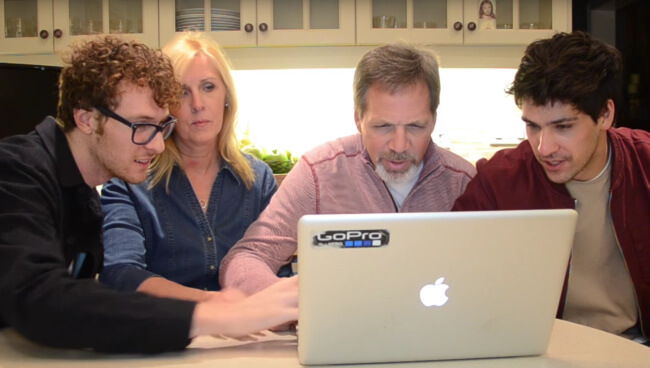 The Monastero Twins, Luke and Adam, are popular gay YouTubers who rose to fame with their coming out (to their parents) video, published two years ago (looking back at it, it's hard to believe how much they've changed since then!) – that video has, to date, more than 3 millions views.
But as openly gay YouTubers, the twins sometimes have to deal with homophobic comments (though, "these comments were very hard to find" – which is good news). So they decided to bring their parents along for the ride – who were shocked by the vile comments, but nevertheless had the perfect responses.
One comment said: "I'm sorry for these parents, they will never see a grandson/daughter in their life time. These sissy faggots are dumb as fuck to show the faces of their parents without their permission".
To which the twins' mother replied: "What's wrong with adopting kids? What's wrong with surrogates? That's a ridiculous statement."
Another hateful commenter wrote: "All that money, time, energy down the drain for Daddy. His genetic offspring are completely useless and defective for their primary purpose". To which the mother replied: "YOUR parents have wasted their time and money raising YOU."
Watch the full video right here: