Face it – most of us don't want our mother anywhere near our dating app profile (let alone the messages we get). But gay twins and YouTubers "The Monastero Twins", were brave enough to let their mother create their Tinder profile.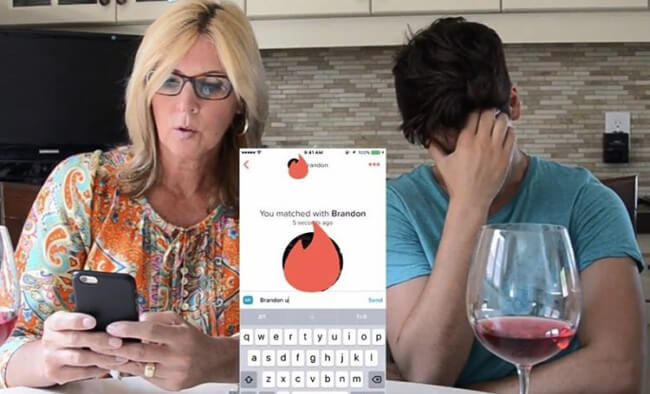 At first, mom helps Luke and Adam pick a profile picture. "You're trying to be too pretty!", she reprimands her son. Then, they need to write a profile bio, so she comes up with "I'm adventurous fun-loving and outgoing"…
It also turns out mom knows the different age ranges her sons prefer… for one, 19 is fine, for the other, it's too young so 21 the starting point.
Finally, she helps the guys pick boys. "You're savage, mom!", they say, as it turns out she rejects more matches than gay guys usually do. Mother knows best!
Watch Super Mom and the hilarious video right here: