We still live in a world of stereotypes, but that is slowly changing. Can a "straight" football jock, who loves sports, cars and women, also want to tie guys up and have sex with them? And does that make him bisexual, or are labels even necessary these days?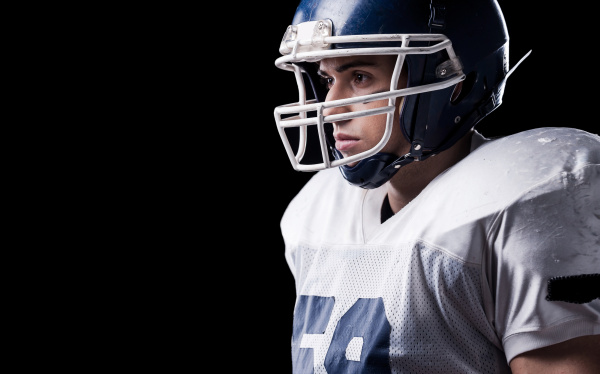 That's what's troubling this guy on Reddit, who believed he was straight for many years,  until he realized he's also attracted to guys – and with kinky fetishes, no less.
"So, I'm starting to realize I'm bi", he writes, and asks the other gay bros for advice.
"I've always come off as pretty stereotypically straight. I've always been 'one of the boys.' Played football and lacrosse in high school, gym 5 days a week, I love chilling watching sports or car racing and I joined a "top tier" frat at the big state school I go to etc. Nobody suspects anything.

I've been with a good amount of girls and I do enjoy that, don't get me wrong. But I just don't feel quite the same rush as when I read some of the threads here. Like the one about the Hockey player boyfriend…that shit gets me so turned on, I wish I had someone that wanted me to fuck them in my old football gear.

I just don't know what I should do. I'm kinda kinky and I've been chatting with one or two dudes on kik.

One of the guys I've been talking to and I fantasized about meeting up for a weekend and I'd make him do shit for me and or have him tied up for almost the whole visit…then on the last day he gets his revenge…ties me up and does whatever.

What should I do? I really want to experience this stuff in real life but I don't know if I could ever come out. I don't want to deprive myself of things I really want but I don't know how to let myself have them.

I just want to realize my dream of finding a bro who wants to cuddle after I get back from the gym or kick back with some beers and watch whatever big game is on."