What does brave firefighter Elvis Fireman from Fireman Sam do when he's not busy saving people from fires? He has sex on the kitchen table with his station officer, that's what.
Well, at least that's what it looks like in one of the episodes, caught by an eagle-eyed Twitter user.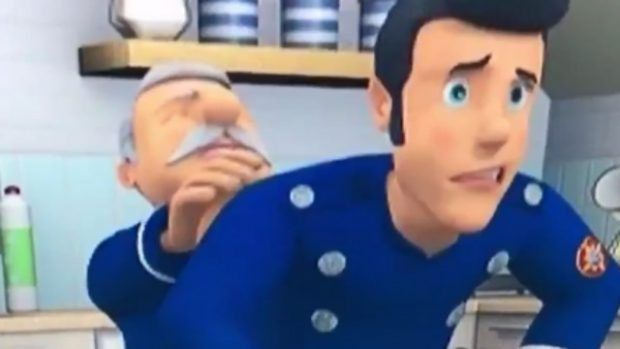 Fireman Sam is a British children's series, that follows the brave firefighters of a fictional Welsh village called "Pontypandy."
A father who was watching the episode where "Elvis breaks a tea-pot" with his kids, was surprised to see a scene where the same Elvis, one of Sam's colleagues, is having some seemingly… raunchy action with his Station Officer, Steele:
My kids were watching Fireman Sam and then this happened. pic.twitter.com/ICfnctipiE

— Adam Tranter (@adamtranter) November 25, 2017
Of course, other Twitter users were quick to share their reactions.
@UpperTierSteve They're all at it. pic.twitter.com/vQ8FTQHrVz

— CarBootVinylDiaries (@VinylCarBooty) November 26, 2017
And –
Bit quick wasn't he? Reminds me of a lad I used to know lol lol xx

— Jan Roberts (@janr1961_jan) November 27, 2017
Don't worry, though. It turns out Elvis merely got stuck in his chair, and Steele was helping him get up. Or was he?…