Coming out to your parents is always difficult – and when it's unintentional, with your mother hearing about you french-kissing a guy, things get even more complicated. But being forced out of your home… that's the worst.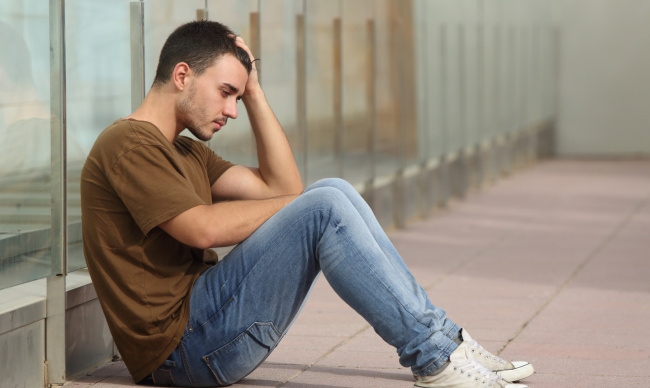 That's what happened to this guy on Reddit, who came back home from a nice date with a guy. He thought everything was fine, until three days later.
"What were you doing in the mall so far away?", his mother suddenly asked. He tried to lie and say he was just with an old friend. "Do you usually French kiss your friends in the parking lot? your aunt has seen you."
That's where things started to spiral down.
"I have this forced open relationship with my parents and being in the closet was not an option, so I just came clean and said it was a guy I met and I was kissing him because I was gay.

My mom seemed shocked, but then she smiled and said "oh, I always knew it. Don't worry, I still love you", and that was very sweet.

I was kinda scared to come out because my parents don't go to church but still they're kinda religious and sometimes make comments pro-LGBT and sometimes rather homophobic comments, so I was at a loss.

Everything went great, I was happy, all that. Today, I came home after going to the movies and my parents were expecting me in the living room which was pretty strange because they were dressed like actual people and together in the living room.

They asked me to sit and I was like "oh God what the hell". Then my mom just says "We talked a lot and we don't think we can live with a person like you under our roof.

"We didn't raise you or your sisters like this. We made it easier for you and don't expect you to be here when we come back in the morning."

I was in total disbelief and thinking they were pranking me or something like that, so they just hugged me, said goodbye and went out.

I came to my room, and EVERYTHING IS PACKED. Everything I've ever owned is in boxes. They removed my wardrobe doors and put it in my bed so I can make sure there's nothing in there anymore.

I don't own a lot of stuff (you know, movies and books and clothes and some stuff), but it's all just packed. I just finished college, I don't even have a job yet. I don't have a car, nor my friends and I have no idea what the fuck I'm supposed to do now.

There are no homeless shelters where I live so this is completely fucked up."