"The Vamps" is a popular British band, made up of four guys who first gained popularity on YouTube, then saw international success.
Today, Vocalist James McVey shocked his fans – when he posted a photo of himself proposing to fellow band-mate Connor Ball, near a lake in Norway.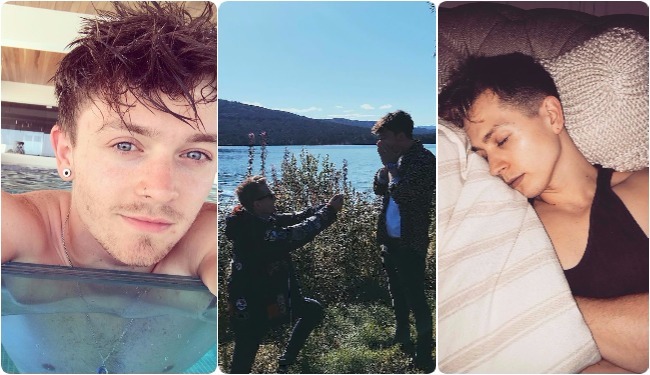 With a band made out of four hot men, it's only natural fans have been speculating and writing fan-fics on who might date who. While many spoke of the bromance between James and Brad Simpson, others have coined the trem "Jonnor"', referring to the possible relationship between James and Connor Ball.
In a recent interview, James, who turned 23-years-old this year, spoke of how fans had caught him and 21-year-old Connor in a hotel bed together.
"Connor and I have been in a hotel before in bed together and the door wasn't locked so fans ran in and asked for pictures. We got security to chuck them out"
Recently, the band went on a trip to Norway together. Today, James and Connor both posted the same photo from there – a photo of James kneeling down in front of Connor, "proposing" to him. James even wrote on Instagram  – "it's real."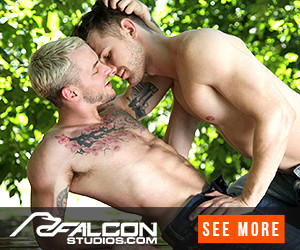 And Connor's caption on Twitter said "Omfg bae proposed BY THE LAKE AND EVERYTHING"
Omfg bae proposed BY THE LAKE AND EVERYTHING pic.twitter.com/nQcSpgYal6

— Connor Ball (@TheVampsCon) August 22, 2017
Unfortunately, this is most likely a joke. While some fans went wild after seeing this, other observant fans were quick to notice that instead of a ring, James is holding… nothing.
He proposed with air pic.twitter.com/ZhVz301GBv

— :: meia :: (@fangirlrichelle) August 22, 2017
Oh well – at least this photo will fuel erotic fan fiction stories for years to come.