When the gay porn parody version of Justice League XXX was released last month, one of the surprises was seeing popular YouTuber Davey Wavey in there. Now, in his latest video, Davey talks about that unique experience.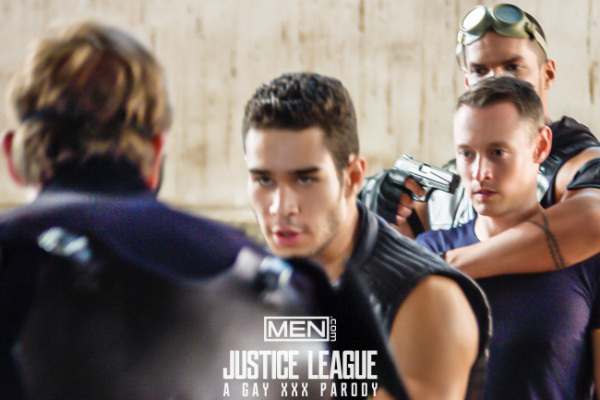 Davey Wavey is first and foremost a very popular YouTuber, with more than 1 million subscribers – however this isn't his first foray into the gay porn world.
Last year Davey published the "Unlocking Your Erotic Body" series, which was, among other things, soft-core porn. And recently, Davey opened his very own gay porn website.
But in Justice League XXX (NSFW Link!), Davey's just doing a cameo, in the "plot part" – you're not going to see him in any of the sex scenes.
On his latest YouTube video, Davey is joined by Manila Luzon, star of RuPaul's Drag Race, who portrays none other than Wonder Woman on the porn parody. The two went to Barcelona, to take part in the shoot.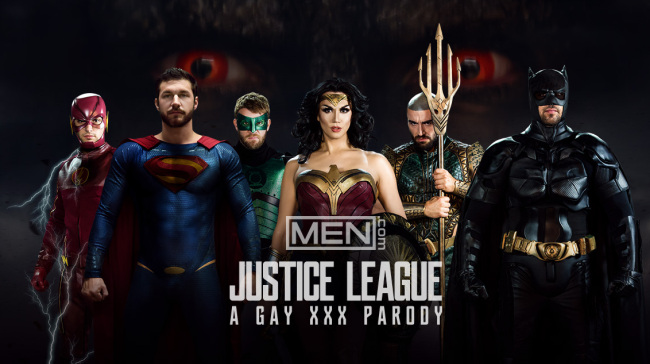 "I'm going to be a damsel in distress", Davey explains his role, "Rescued by the Green Lantern."
The production values on this particular shoot were very high, and I appreciate that, because most of the porn we watch is a formula that's followed. This felt different.
They did have one complaint though.
We didn't see penis. We were filming the part of the porn that's… the acting part. Everything up to the sex. So now we have blue balls.
Watch Justice League XXX [NSFW!]
Watch Davey's behind-the-scenes video right here: