Daniel Newman, the 35-year-old The Walking Dead actor, made us all happy two months ago when he came out publicly as gay. Now, he's making us happy again… with a series of hot shirtless photos from the beach.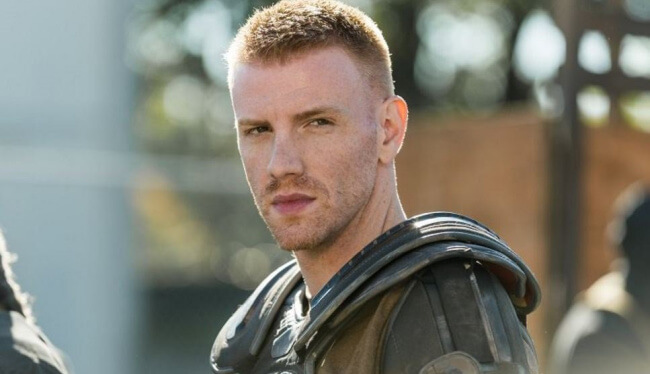 Daniel, who plays a member of "The Kingdom" on The Walking Dead (and was seen before that on The Vampire Diaries and several other shows), came out recently with an emotional YouTube video.
"When you're doing incredible things and hiding who you are, you are hurting hundreds of millions of people", he said back then.

Daniel, of course, is also extremely sexy, with that red hair and buffed up body. So when he goes to the beach and takes some clothes off, AND posts the results on his popular Instagram account – we're thrilled.
We're not quite clear on who the other guy in the photos is (he's been in other recent photos as well), but after his coming out, Daniel mentioned "an incredible boyfriend" – so fans are wondering if this is the guy…
https://www.instagram.com/p/BUaE52NFQc_/?taken-by=danielnewman_
Either way, we can't wait to see more of Daniel – on TV, or – even better – on the beach.