Tom Payne, also known as "Jesus" on "The Walking Dead", is a pretty bad-ass character. He's supposed to look like Jesus, so he has a beard… but take that beard off – and the actor behind it is mighty hot.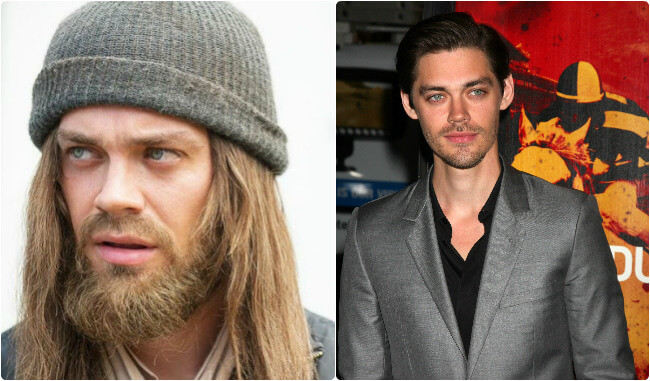 In the original comic books, the Jesus character is gay. On the TV series, that hasn't happened yet, but this week Payne all but confirmed that it's coming, and we'll get a second gay character on The Walking Dead.
The 33-year-old Thomas "Tom" Payne is originally from the United Kingdom, where he starred in British drama series "Waterloo Road". He also had a recurring role on HBO's short-lived series, "Luck" (along with Dustin Hoffman).
With his current beard, you can still see those piercing blue eyes, but the rest is kind of hidden. So we're here to remind you.
That's him on Luck:
https://www.instagram.com/p/6mvY8ITWPq/?taken-by=thetpayne
The inevitable mirror selfie:
Boyfriend duty:
Those eyes…
And one from his first photo-shoot: