Las Vegas-based model Daniel Jensen is used to getting naked on Instagram. But why settle for pictures, when you can post a video? So he did, and his muscular backside is all out there while he's flexing it, and… let's not waste any more time!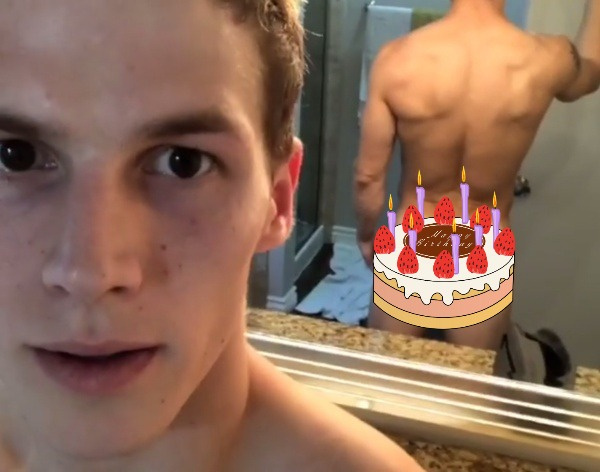 Daniel Jensen is a popular model who already sports more than 116,000 Instagram followers. He's not always naked, and we've seen him in sexy outfits as well, from a sexy Easter bunny, to a hot golden pants wearing Cupid. And sometimes it's just his naked bum.
Exposing this much on Instagram isn't easy – they have a very light finger on the censorship button (even more so with men than with women). As Daniel himself says in the caption – "A girl posts a video like this = acceptable. A guy posts a video like this = 'violates rules'".
So you better enjoy it quickly, before they delete the video:
https://www.instagram.com/p/BsMQKC4H-gP/
Want to see it in a different light, so to speak?
https://www.instagram.com/p/Br0__6LnxS9/
We're definitely impressed!
https://www.instagram.com/p/BrFynNRn9qt/