Talk about WOW… Popular model Daniel Jensen went out to catch some sun and work on his tan lines – and thankfully, he had a photographer with him. The result? Possibly his raunchiest photoshoot yet.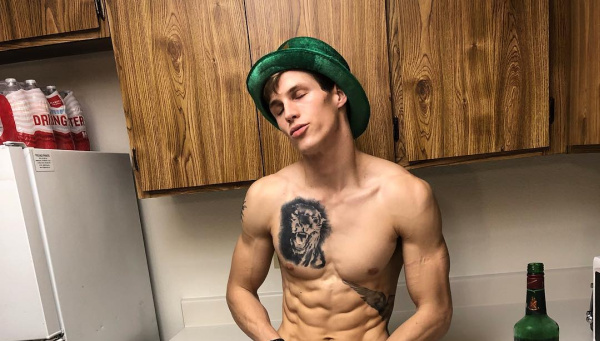 Daniel Jensen is a California-based model with more than 78,000 Instagram followers. We've seen him in (and out) of sexy outfits, from a sexy Easter bunny, to a hot golden pants wearing Cupid, and even playing some nude basketball.
Daniel often collaborates with artistic photographer Jeremy Kost, which is also the case this time.
The two went out to the great outdoors in California, found some heavy machinery, Daniel took his clothes off, and… the rest is history.
Look, a tractor!
https://www.instagram.com/p/BkvwyYJDDQO/?taken-by=phdpepper
Getting on top
https://www.instagram.com/p/BkyUaV8gtHR/?taken-by=phdpepper
Sitting comfortably
https://www.instagram.com/p/BkvNdy9DhAB/?taken-by=jeremykost
We're just speechless now