Seeing Daniel Jensen's bare ass on Instagram isn't new – the popular model has shown it before, and more than once, and we're always happy about it.
However, judging by his latest nude set – it looks like his bum's been going to the gym even more than usual… and we're thrilled about it.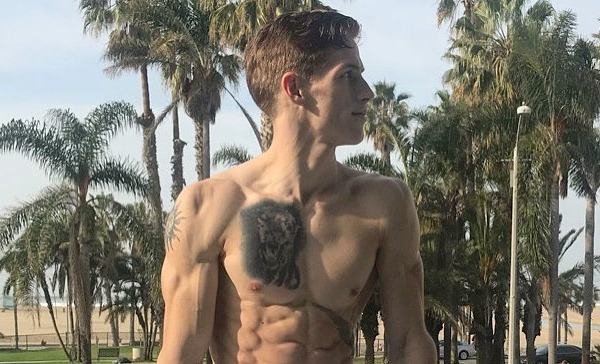 Daniel Jensen is a Los Angeles-based model with more than 83,000 Instagram followers. He's not always naked there, and we've seen him in sexy outfits as well, from a sexy Easter bunny, to a hot golden pants wearing Cupid.
Now, in a series of photos taken on a balcony in the East Village by Rick Day, Daniel exposes his bum in a way that drove his many fans wild. It started out like this:
Then, it moved on to this:
And ended (for now) with this:
We can only be envious of the people outside, who might have been looking up at that moment…
We'll keep watching!