There's no such thing as too many Colton Haynes photos – and when they're as sexy as the one he shared today – we're left speechless.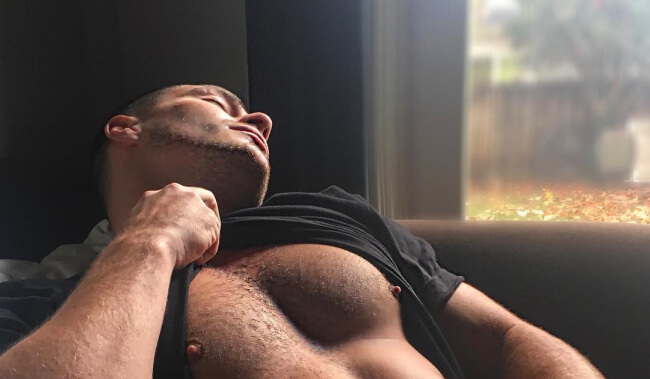 The openly gay actor ("Arrow" / "Teenwolf") is no stranger to raunchy photos. Last month he gave us a nice visual reminder of his collar-wearing days, and back in June there was that set of super-kinky photos.
Now, just in time for the holidays and the new year, Colton is back with one of his hottest photos to date, posted on his Instagram account.
The photo, which shows a slightly hairier chest than we're used to with him, is captioned:
"Show us ur tits!!!". The #1 thing said to me online this yr. Happy Holidays…ur all getting coal 
Hey, we wholeheartedly agree with this – hot men should definitely show us their tits more often. (Even Justin Bieber did it again yesterday – or, actually, his father did.)
And hey, even Colton at one time explained what it takes to get nude photos from him.
Here's the photo. Enjoy:
https://www.instagram.com/p/BOIu8iiAXI8/?taken-by=coltonlhaynes
And we might as well stare at another one:
https://www.instagram.com/p/BN6kMrvgEms/?taken-by=coltonlhaynes
OK, Last one. Happy Holidays!