Colton Haynes, the out TV star (Arrow / Teen Wolf and soon – Scream Queens), often posts happy, sometimes-nude photos of himself that keep us happy.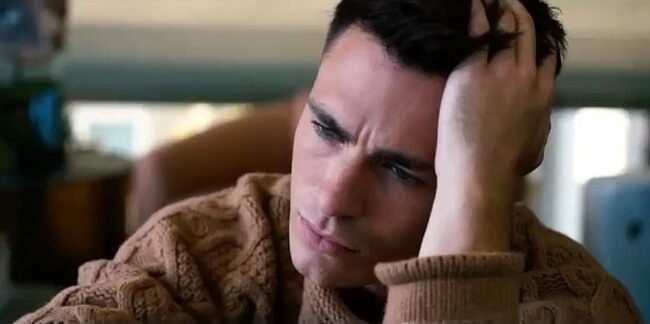 But occasionally, he also shares some very personal stories, as is the case today, with Colton remembering his first modelling shoots, and his days of not having any money.
Colton took to Instagram to post a #MoodyMondays-tagged post, after being reminded by a friend of his earliest photo shoots. The caption says:
I remember my teens like they were yesterday! This was my 2nd time shooting for a Vogue (lol that sounds so funny saying it like that) and I remember laughing cause the next day I had a shoot for ROSS.

Those early days really helped me get comfortable in front of the camera cause coming from a small town, I had no idea what the hell I was doing.

A friend sent this to me today and said "Remember when u used to ask my mom for a dollar so u could eat Wendy's with us?".

I just thought I'd share a lil story with y'all…feeling so very lucky to have the opportunity to do what I love. 
We're also happy for you, Colton. Here's the original post:
https://www.instagram.com/p/BKRFC_WgZRS/?taken-by=coltonlhaynes
And another one of his early shoots: