When this week started, none of us knew it would include an NSFW photo of Riverdale star Cole Sprouse, now did we? And even more so – we didn't know he would post it himself. But there we are.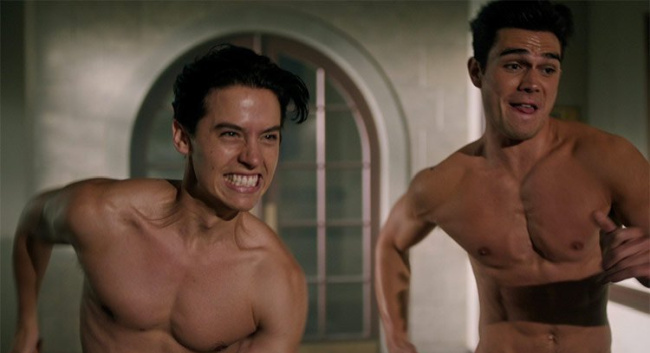 Cole Sprouse, the 29-year-old former Disney Channel star, portrays Jughead on The CW's Riverdale, along with a long list of hotties. The series is due to end after its next – 7th – season.
Unlike his cast mate KJ Apa, who regularly takes his clothes off on Instagram (and everywhere else), Cole was never one to offer us a lot of skin on social media.
He did, however, talk about "His Alligator-Like Penis" at some point, and his minion-shaped cock sock, but hey – we wanted more!
So this week, Cole delivered, and then some. He took to Instagram, where he posted a good morning photo, with his bum bared bare for all to see. Enjoy:
As expected, the photo already amassed millions of likes. He might delete it at some point, as celebrities often do – so enjoy it while you can.
https://www.instagram.com/p/CKHall9ptiB/