We've always been big fans of KJ Apa and his perfect abs. But why settle for abs, when a new underwear photoshoot is giving us so much more? No wonder the internet's been going crazy the past few days…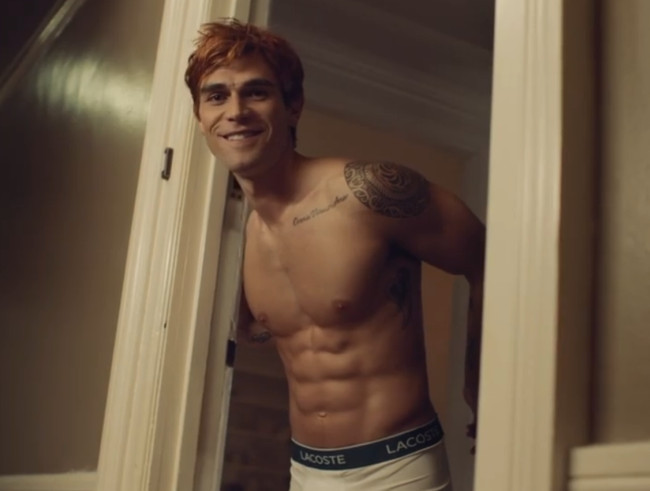 The 24-year-old Kiwi actor, star of Riverdale and Daddy (literally – he recently became a dad), was never shy about showing his body – we even got to see him naked on our screens.
But now, KJ is the new face (well, body) of fashion brand Lacoste.
As a teaser (and what a glorious tease!), we first got this short video:
Now just imagine someone opening the door for you like that…
Then came two more photos from the actual underwear photoshoot (be sure to swipe) –
Curiously, while the first photo shows KJ's tattoos, they were deleted in the second photo. Well, we're thirsty for him in any way, shape and form.
If these photos are giving you some Shawn Mendes underwear vibes – you're not alone. But then, that was a different underwear brand…
.@CalvinKlein #MyCalvins. Campaign coming this week. pic.twitter.com/durcpJlzYh

— Shawn Mendes (@ShawnMendes) February 16, 2019
Now how about, in the name of world peace and unity, we get these two to collaborate on an underwear shoot together? Hmm…
Anyway, get ready for some more photos from KJ's hot photoshoot in the coming days…