Cody Simpson is no stranger to pleasing his fans (and not just with his songs) – from shirtless guitar playing videos, to pulling his pants down, to walking around in his flat naked – and taking a picture of it.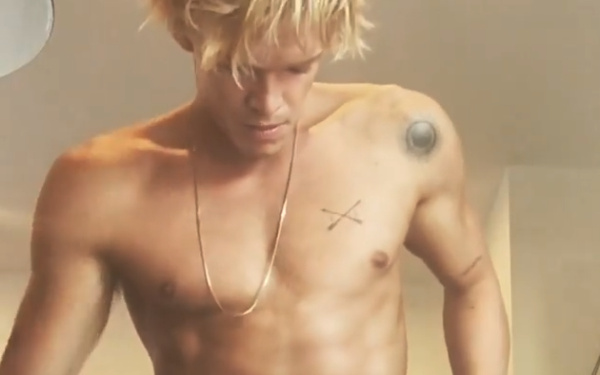 Cody Simpson is a 21-year-old Australian singer and actor, whose first claim to fame came when he was just 12. Since then, he's released multiple albums, and has appeared in several productions – and let's not forget his more than 3.1 MILLION Instagram fans.
Well, those fans were very pleased this week – though a bit disappointed, all at the same time. The reason? Cody posted a photo where he is clearly nude – but the best parts were too dark to see… so, you know… teasing!
https://www.instagram.com/p/Bjnt9OTAGny/?taken-by=codysimpson
Once you regain your breath, you can enjoy him playing his guitar. Shirtless, of course.
Having some good time outside:
And with his best mate: