It's no secret Chris Hemsworth looks like a Norse God, even when he's not playing Thor. And that's very evident in a video he posted on Instagram, where he's training for the upcoming Men In Black 4 – while shirtless. With abs. A lot of abs.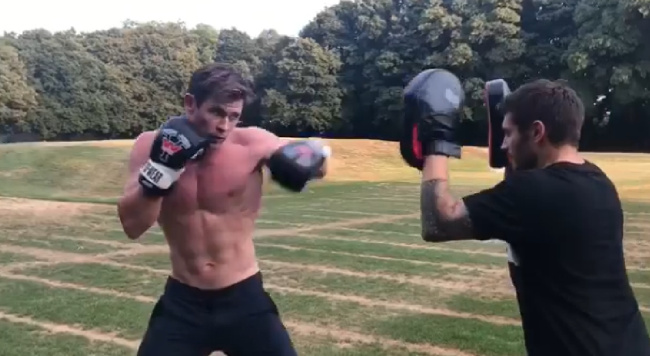 34-year-old Chris Hemsworth is going to star in the 4th Men In Black sequel, which is more of a spinoff, without most of its original stars.
Putting aliens and the men who battle them aside for a moment, the best thing about the new film – for now – is the training, which Chris did outdoors in London with his trainer.
Enjoy:
Want some more shirtless Chris? See if you can ignore the moustache –