Charlie Hunnam's come a long way since his days on the UK version of Queer as Folk 18 years ago. But surprisingly, that was NOT his first acting role. A year ahead of that, a very young Charlie had a small role on a British show called Byker Grove… And you won't believe what he looked like.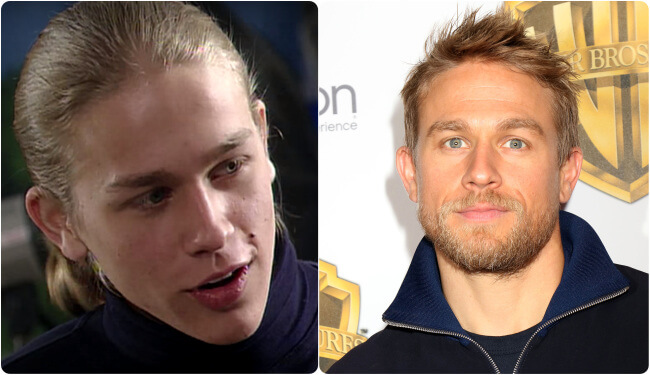 37-year-old Charlie Hunnam, who stars in the new King Arthur: Legend of the Sword movie, is all buffed up now thanks to a LOT of work at the gym. Before that, during his Sons of Anarchy years, he had that tough rugged looked of a biker, beard and everything.
But in 1998, an 18-year-old Charlie appeared on a TV show called Byker Grove, as he tells as a guest on The Graham Norton Show. Byker Grove was a long running series for young adults, which aired between 1989 and 2006.
Charlie, who was at film school at the time, was approached by the production manager of the series during his Christmas shopping. She liked his look, and invited him to be on the show.
Charlie then played the role of a male model who helps a younger boy "get into" the business of modelling.
Watch Charlie discuss his role – and see a clip from the show – right here: