If you've been watching Amazon's new subversive superhero show, The Boys, you know Chace Crawford is pretty hot there. Now, we also find out that he's packing something, ehm, quite big – as befitting a superhero – thanks to a very explicit calendar released by Amazon.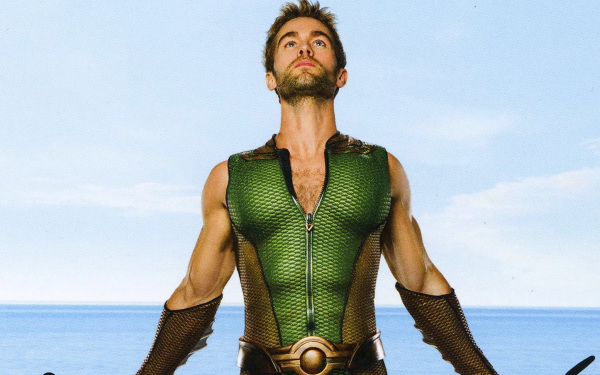 34-year-old Texan actor Chace Crawford, who you might also remember from Gossip Girl or The Covenant, plays superhero The Deep on Amazon's hot new show (which is available to Amazon Prime Video subscribers) – sort of a sexy parody of Aquaman.
As a superhero, Chace gets to wear a tight – very tight – Spandex suit on the show. And when fans got a newly released official calendar with the stars of the show, they were surprised to see… the bulge of March.
Yep. It's a super-bulge.
We assume they were supposed to photoshop that huge dick print. But hey – we're not complaining!
See? It was gone by August:
It's still a tight suit though…
Also See: Chace had a few things to say about THAT bulge photo.