Portraying Bucky Barnes (AKA The Winter Soldier), on Captain America 2 and on "Captain America: Civil War" is probably Sebastian Stan's biggest claim to fame to date.
But before he entered the Marvel universe, the handsome, well-built actor had some cheeky gay performances on three separate TV shows – and we love looking at hunky actors depicting gay characters.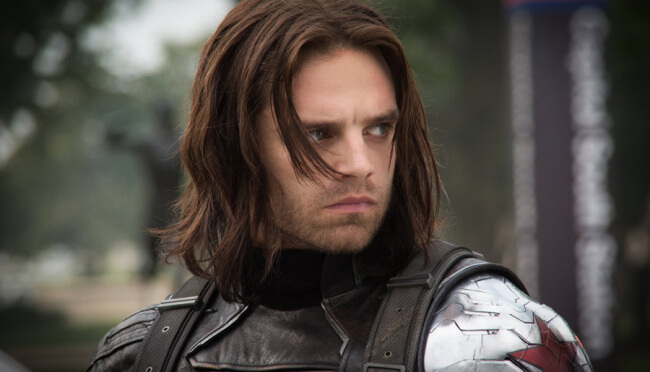 We have to start with The Covenant, which was one of Sebastian Stan's first roles. His character wasn't gay (at least not officially), but it was a very homoerotic film, with a bunch of very erotic (in any capacity) boys – Taylor Kitsch, Chace Crawford, Steven Strait and, of course – Sebastian.
It was a very low rated film about four handsome warlocks who have to battle evil forces together. Mainly, it brought us photos of almost naked hot guys, such as this one: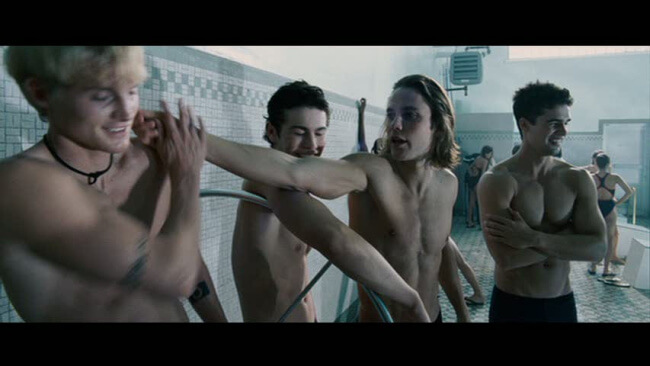 You can watch the full, steamy locker room scene right here:
The Architect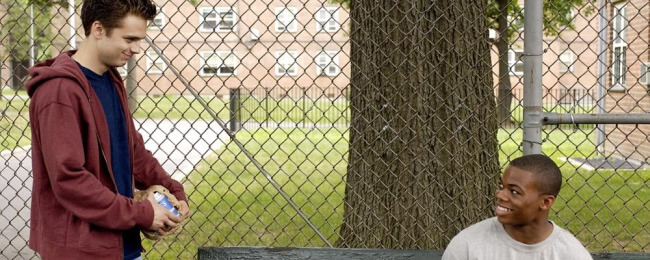 In this 2006 movie you've probably never heard of, Sebastian Stan plays the role of Martin, the son of the architect from the movie's title, who drops out of college and befriends a gay male prostitute named Shawn, who he ends up having sex with. But it all ends up tragically. Watch a clip right here:
Kings
Sebastian Stan's next gay role was on the short-lived NBC series Kings, in 2009. The series was a modern-day depiction of the life of King David, in a country similar to the present-day United States.
Sebastian plays "Prince Jack", the son of The King of Gilboa (Ian McShane, who is modeled after the biblical king Saul), who is the heir to the throne, a major in the army – and a closeted gay man, which the king disapproves of. The series was cancelled after one season.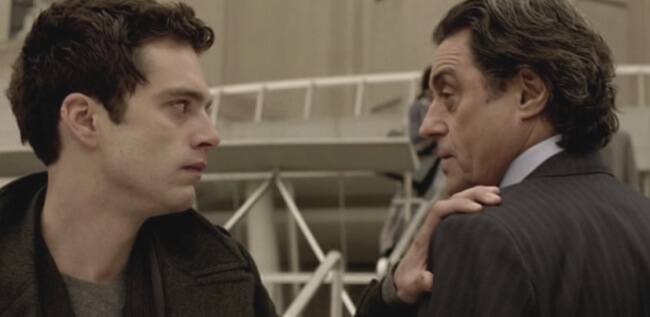 Political Animals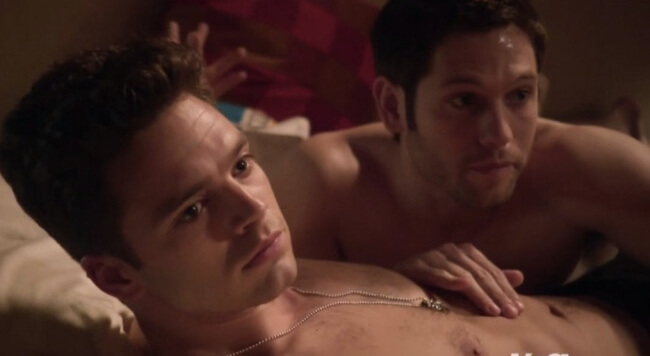 Sebastian Stan's steamiest gay role (to date), was in the critically acclaimed miniseries Political Animals, created by (the openly gay) Greg Berlanti (who, these days, is in charge of Arrow and The Flash).
In a similar role to the one he had on Kings, Sebastian plays T.J. Hammond, the son of a former U.S. president (Ciarán Hinds), and the current secretary of state (Sigourney Weaver). This time, however, his character is openly gay, sleeps around (while showing us his incredible half-naked body), and even has an affair with a Republican, closeted congressman.
One Sebastian Stan's gay scenes from Political Animals:
In a 2012 interview with AfterElton (known today as NewNowNext), Sebastian discussed the somewhat graphic nature of his character's gay sex scenes:
Obviously, cable is a very different world than it used to be. What you're allowed to show on cable doesn't compare to what you could do a few years ago. As far as Greg [Berlanti] and the rest of us in the show is concerned, I'm glad he was allowing us to be as authentic as possible.
Sebastian did, however, need someone to explain to him what Grindr was, while he was dating at least three [female] co-stars in recent years. Oh well.