What's not to love about superheroes? They're strong, and brave, and always handsome for some reason. It wasn't easy to rank them, though – they're all sexy and willing to help a guy in distress… so these are the 10 hottest superheroes on TV. Don't worry, we'll get to the cinematic ones as well…
10. Dean Cain – Superman on "Lois and Clark"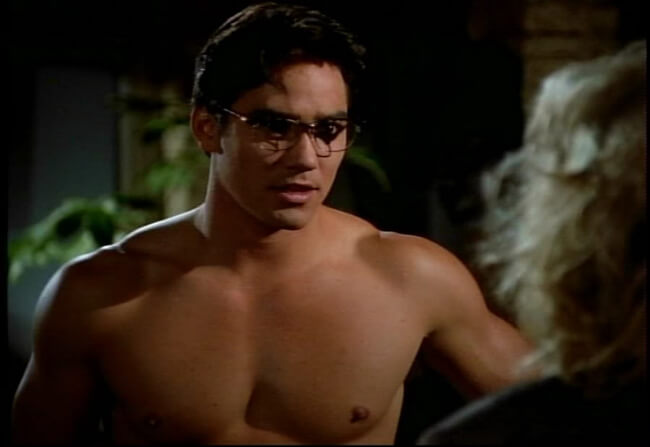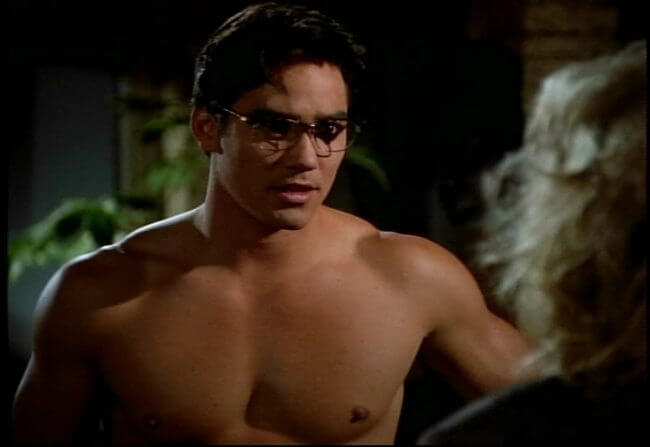 There were times when Superman wasn't really considered "sexy", but more of the type you want to bring home to your mom. The change started with Christopher Reeve, but was then solidified with Dean Cain – if you don't believe me, just look at those abs…
"Lois and Clark" was a big hit during the 90's, and while it's a shame we had to deal with Lois, it was still a fun watch.
9. Kevin Sorbo – Hercules: The Legendary Journeys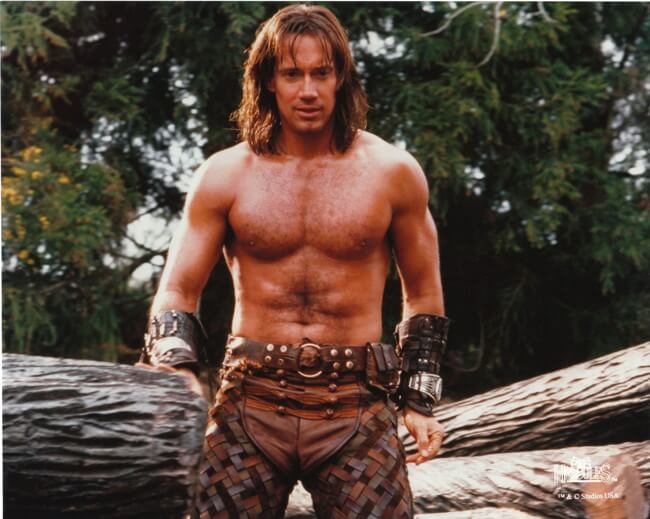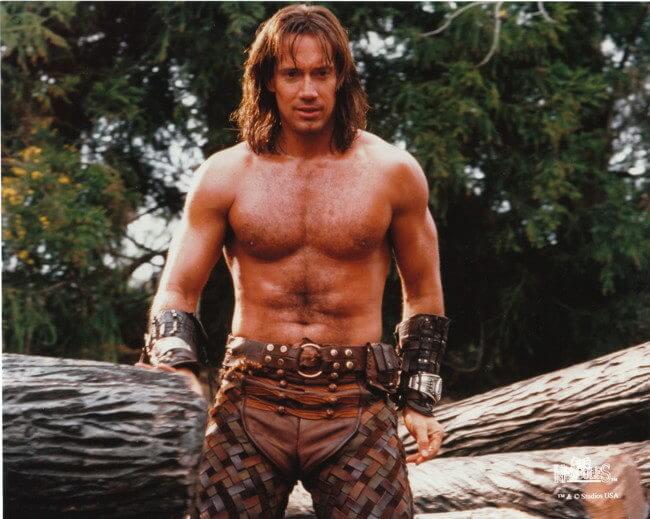 Another 90's hit series, and not even based on comics, but on Greek mythology. Sorbo was sexy in an old-school kind of way – muscular, big, long hair – and even some chest hair. If the show was made these days, they would have at least shaved his chest.
8. Adam West – Batman / Burt Ward – Robin – Batman The TV Series (1966)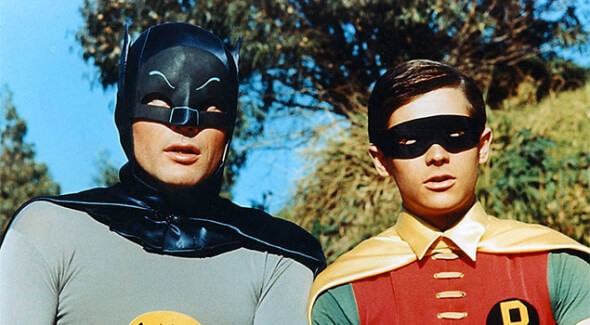 These two have to go together – while Robin was the hotter one in my opinion, it was the amusing combination of these two together that did the trick, along with numerous sexual 60's sexual innuendos ("Holy Love Birds, Batman!").
7. Justin Hartley – Oliver Queen on Smallville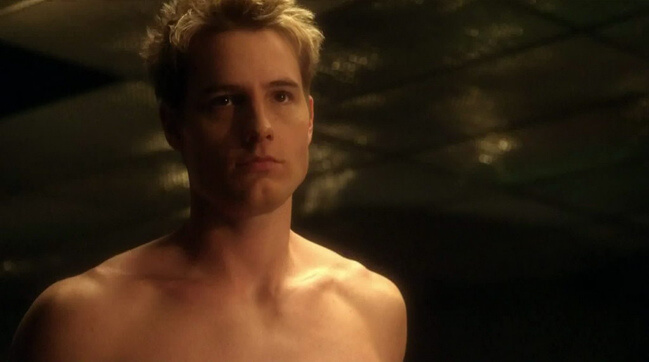 Long before "Arrow" and Stephen Amell, Justin Hartley was the first Green Arrow, on Smallville. He was a real hunk, he was a blond, and he even took shirtless-duties from Tom Welling on a couple of seasons (and boy, did we love watching him fight crime while shirtless!). It's a shame Hartley kind of disappeared since then – though you can still see him on TV, most recently on The Young and The Restless.
6. Luke Mitchell – Lincoln on Agents of Shield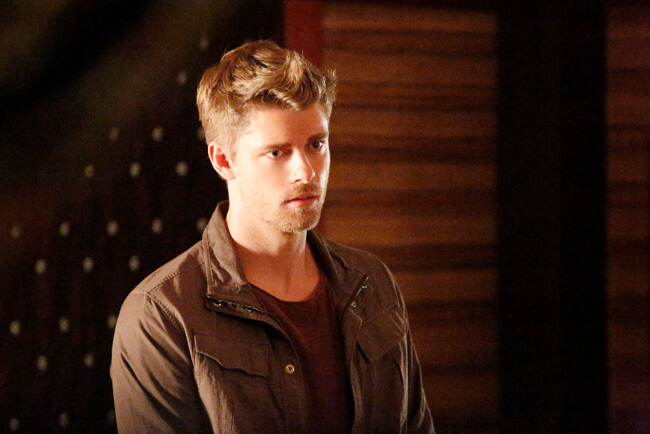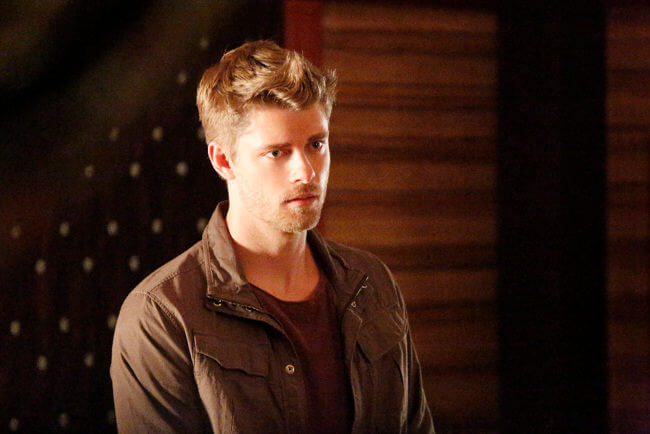 A newcomer, Lincoln guest starred on the second season of Agents of Shield, and has been promoted to series regular on season 3 – and with good reason. Not exactly a superhero (yet), he's an "Inhuman" with special powers – so that's close enough. And he's REALLY hot, sporting a muscular body along with that adorable "I'm sensitive!" face. Watch out for him, he's going to be a force to be reckoned with.
5. Iwan Rheon – Simon on Misfits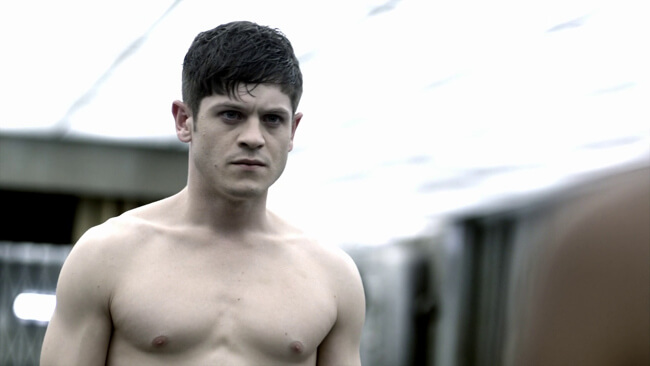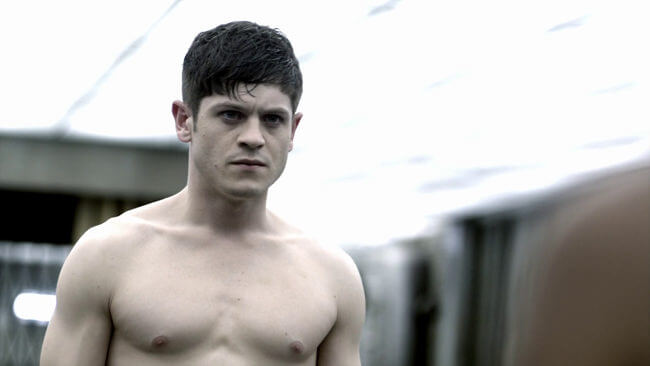 These days people know Iwan and his hot body thanks to Game of Thrones, but before that, he was a lad with special powers on the British TV series "Misfits". And those incredible abs were already present back then – so go and watch that show. (You can watch it on Hulu – just get a 2 weeks free trial right here)
4. Charlie Cox – Daredevil
One of the better shows on this list, it's a marvelous, dark yet fun superhero show, available on Netflix. And Charlie Cox is a real revelation – you might not notice his hotness right away, but as the series progresses and you get to know him (and his abs), he grown on you. And he's blind, so he has to use his sense of touch a lot.
3. Stephen Amell – Arrow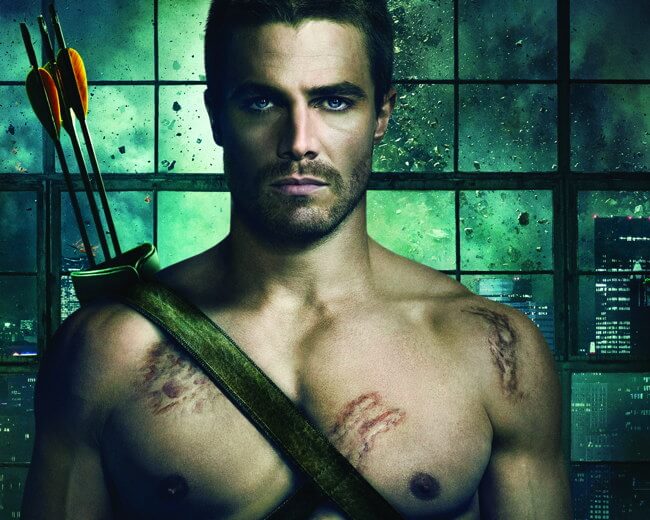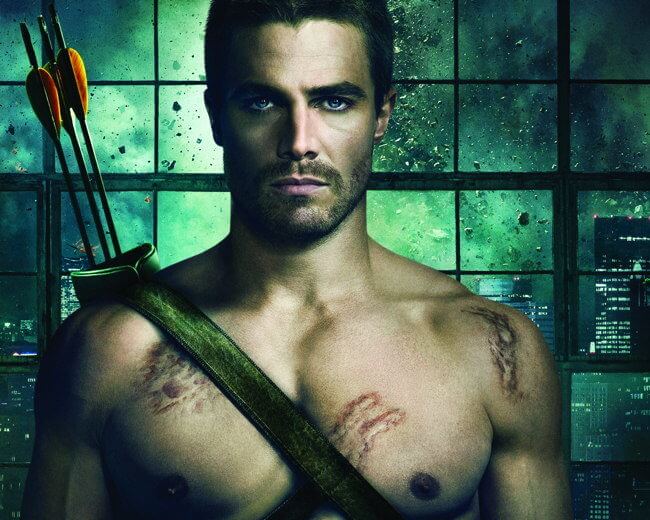 It's a series that does things right, at least when it comes to the main attraction – Stephen Amell's hot body. They show him shirtless again, and again, and again, sometimes while exercising his muscles and sometimes with no apparent reason (aside from our enjoyment) – and they even make fun of it occasionally. Plus, he's a cool superhero, even if a bit too whiny at times.
2. Grant Gustin – The Flash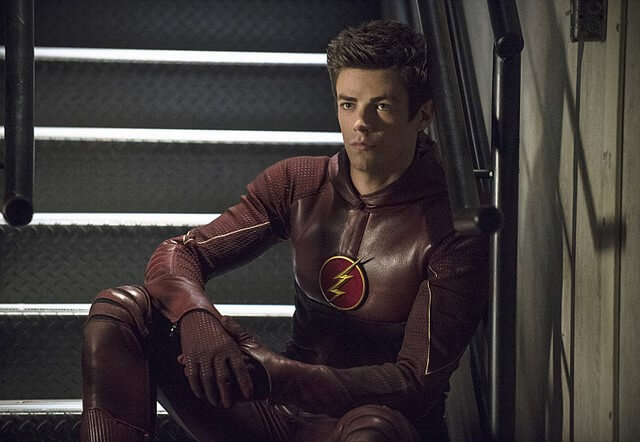 He's a bit of a special case – not as muscular as some of the other guys on this list, but he's definitely lean and well built. What adds to his charm is his, well, charm. With a smile to die for, and such a beautiful face, he's a close second and almost made it to the top of the list. And an added bonus – the show is terrific, fresh and absorbing – just like its star.
1. Tom Welling – Superman on Smallville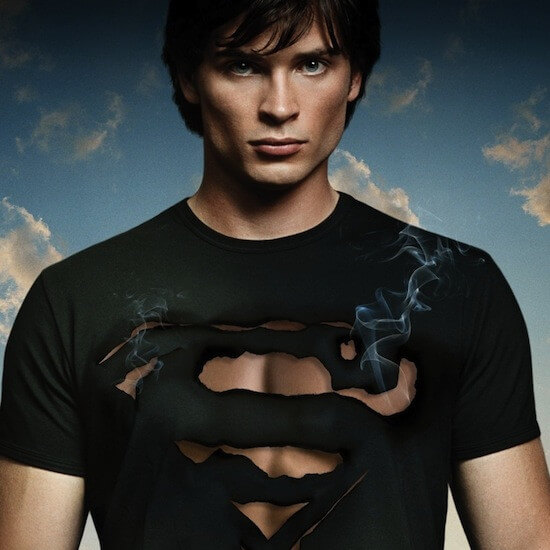 Still the best, Tom Welling had it all (except for a good show). A pretty face, incredible muscles, amazing abs, and those deep green eyes… He really took Smallville on his [muscular[ shoulders, and his character was, after all, the ultimate superhero – Superman!