Is it OK for your boyfriend to keep his Grindr account once you're in a relationship? It happened to this guy on Reddit, leading to some unfortunate events.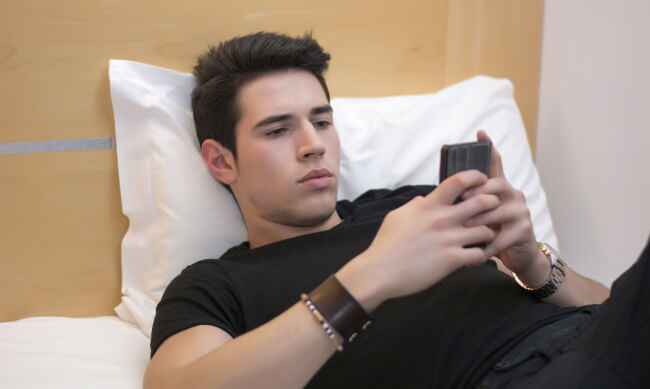 "I'm on a two-year relationship with this guy. I love him, and he loves me", the man writes. "One year ago, one of my friends told me that my BF was on Grindr. I confronted him, and somehow he got out of it, he told that he was online just for fun and didn't want to end my relationship with him, so I accepted his apologizes and that was it."
Well, apparently, that was far from it, as the story continues:
I left my country for 5 months because of my job, we agreed that we were going to continue with our relationship and everything was OK.

But this morning, my brother told me that he found my boyfriend on Grindr, and that he was ready to have sex and was offering his place to do it. Once my brother sent him his picture, he blocked him.

Now, I don't know what to do, I think I want to end my relationship with him. And I don't know how to do it gently. He is a great talker, so most of the times he finds the way to distract me and make me want to continue our relationship.
After several comments and suggestions from other redditors – the guy decided to end things up:
I just ended things with him. He denied everything, and then started blaming me about everything. Actually, he tried to make me fell guilty about this, like I did something wrong. But, after a long talk, we broke up.

I was a mess, crying, and he was very hard on me, he denied everything. After a while he admitted that he has been using Grindr. It sucks, really sucks, I have such hard feelings for him, and I was kind at the end of the conversation, and he just hung up the phone.

I feel very sad right now, but after all he is a compulsive liar and I was such a fool. But, I think i'm going to start to feel better in a while.