Gay YouTuber Calum McSwiggan is back with his [gay] sex education series. And this time, it's a topic that most gay men know well – unexpected erections, when you see all those hot guys in the locker room.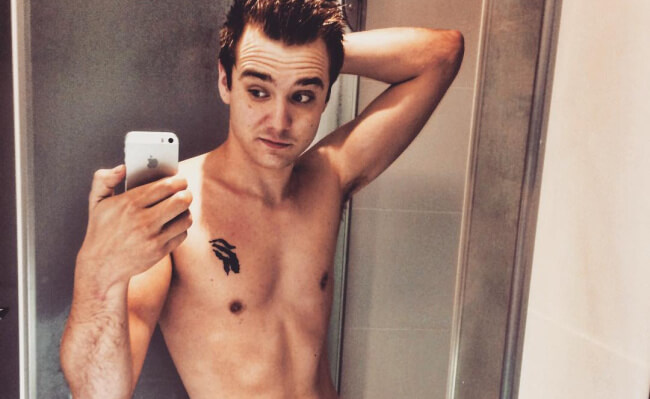 "For me when I was growing up as a young gay teenager, one of my biggest fears was getting an erection in the locker room", Calum reveals in the video. "I was worried it would give away my sexuality and out me. But really, every other boy in there was probably worrying about the same thing.
"You'll find hundreds of straight guys talking about this 'problem'. Some of them even confess to masturbating before they shower in public to ensure they don't get hard."
And he concludes with a true to life bottom line:
If it was up to our penises, they would stay hard 24/7.
So what can you do about it? Watch the full video for Calum's idea: