Gay YouTuber (and ex-part time porn star) Calum McSwiggan has recently launched a new educational series on his channel, called "Gay Sex 101", where he teaches the viewers about different aspects of – you guessed it – gay sex.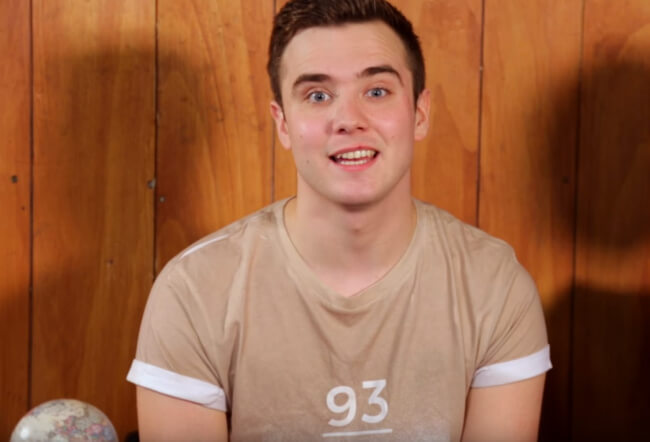 First he talked about the history of gay sex, then he addressed the question of what exactly IS gay sex, and now he's back with a heated subject – multiple orgasms.
He explains what an orgasm is (well…you know… for the youngsters), and discusses three different types – the regular one, the prostate-induced one (which enables multiple orgasms), and the combination of the two – stimulating the penis and the prostate at the same time.
If you need a refresher course, watch the video right here: