Families are weird sometimes, and when you get to know your boyfriend's family, sometimes things can get… beyond weird. At least they did for one guy, who for some reason kept being followed around – while undressing – by his boyfriend's father.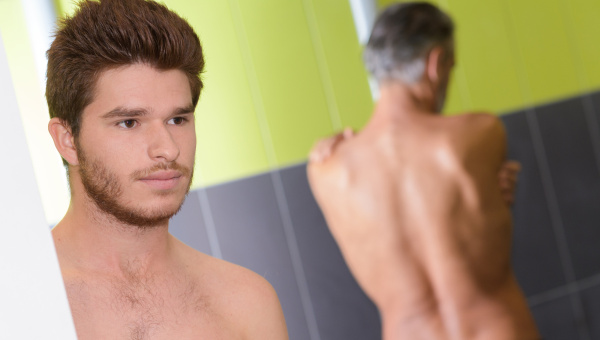 This happened to this guy on Reddit, who came to look for advice due to his boyfriend's dad being "super creepy."
"Me and my boyfriend have been dating for about a year", he writes. "We are in a great relationship. I have a pretty promiscuous past/hoe phase and since my boyfriend is so close with his sister he has told her. Little did I know that his sister has told her parents about it."
And that's when things started getting… weird.
"Recently I went on a long vacation with my boyfriend's parents and his dad has been finding excuses to be alone with me.

He's walked into the bathroom to "use the sink" when I'm showering even though the house had many bathrooms, somehow always comments on my body etc.

All this was weird but I was like whatever, old straight men are weird. On the last day of the trip, everyone was out by the beach and I came back in the house to change into a bathing suit to go swimming.

As I was changing his dad walked into the room and basically saw me naked, he then proceeded to change in front of me and it was super fucking weird.

At the airport he used the urinal right beside me and was clearly looking at my dick and stepping back to like "show" me his.

Anyone have any advice? I'm scared to bring this up to anyone in real life in fear that it will get back to his dad and he will somehow turn this against me and use it to ruin my relationship.

When I told my boyfriend about it, he laughed and said this is normal and that his dad does this to all his boyfriends to show his dominance… what?!?!?"