It's never pleasant when someone "catches" you having sex (unless you're into that sort of thing), and it's even worse when it's family, and it's worse yet when you're both…16. But that's what happened to this guy on Reddit, who now can't face his neighbor.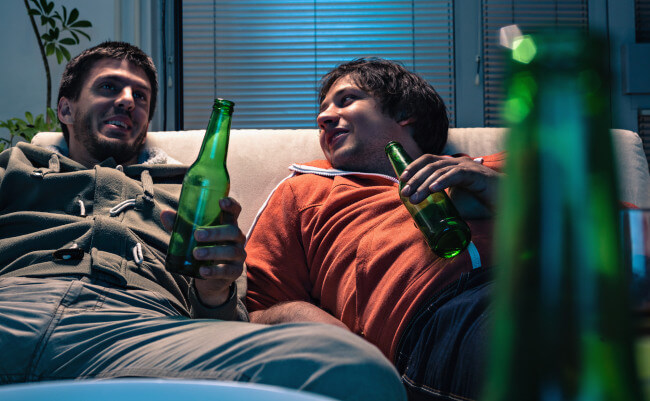 The two were "playing video games" – when Dad walked in:
I was giving my friend a blowjob and his dad walked in and I backed away with my head down really quickly. He asked whats going on and we said that we were just playing video games.

We're both 16… so I literally just left his house ten minutes ago and well I don't know what to do. I'm next door so I'm home now and honestly I don't want to come out yet I'm not ready and I think Im bi.

I was pretty good friends with the dad, is he ever gonna see me the same? It was probably a surprise to him… if he processed what was happening in time because we're both fit "men" if you know what I mean.

They hear stories of me getting with girls all the time and vice versa. I'm pretty scared to what happens next.
The commenters were quick to offer support:
If he's a good dad, even if he saw you blowing his son, he's going to take the "playing video games" answer. Just cool it a bit. Don't drop your next-door neighbor/friend over this. Oh, and try to be a little more discreet in the future when you're playing video games. And I'm so going to laugh the next time someone says that he "loves playing video games."

Here's the thing – you don't actually know if the dad is upset, ok with it, or if he did what most parents do and file it under 'It happened but we'll never talk about it and I don't wanna think about it'. In that last category that's what lots of parents do about catching their child being sexual with someone else, as my mom did with my ex-girlfriend. They don't want to see their child being sexual because it's their child.