Ben and his boyfriend Jack are a London-based couple who document their life and relationship on YouTube. This week, Ben decided to tackle one of the more sensitive issues inside the gay community – being black and gay.
Ben is doing the video alone this time, with Jack being, well, white, so he didn't have much to contribute on the topic.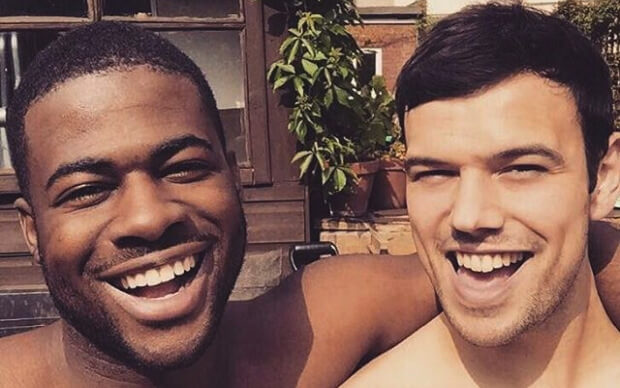 Ben dives right in, explaining how it's hard enough being black in modern society, so adding the gay factor makes things even more complicated.
"Being black and gay means you always need to guess whether someone is 'into black guys'.

When I was first coming to terms with being gay I went to a club, I was doing the most to get with this guy. I was flirting, trying to get his attention. I wanted him. All I remember is that one of this guy's friends whispered in his ear 'Ooh that guy is really good looking, who is he?'

And the guy I was interested in said 'I don't know who he is, he's really cute, but you know I'm not into black guys.'"
"People always have this argument of whether it's a preference or not, whether it's racist or not", Ben says.
"I don't think it's racist, I just think it's rude. Growing up and not feeling attractive as a black man is difficult. Some of you out there are going for it and you're not black, you might be white, you may be thinking that people don't value how you look because you're not muscular and toned…

Whatever it is, you would have gone through something that made you feel a bit rubbish."
And there's also the issue of coming out. "Being black and gay means sometimes it's easier to not come out", Ben shares. "I am the only one out of all my black gay friends who is out to my family. There is something a little extra dramatic about being black and gay when it comes to coming out."
Watch the full video, where Ben also discusses masculinity, the absence of black gay role models, and the first time he realized he was black: