There are some things most of us just take for granted – and masturbation is usually one of them. We learn how to do it at some young age, and it's all pretty natural from there.
Turns out, there are guys out there who are doing it "wrong" – and it complicates their sex life later in life.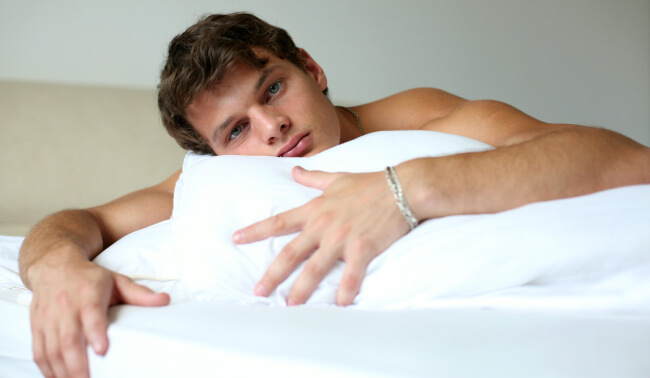 This discussion started with this guy on Reddit, who came to seek advice, being worried that he won't be able to have proper sex – because of the way he masturbates.
"Basically I lie down in prone position [face down]", he writes, "and move my legs like I'm making a snow angel until I cum. I've been doing this since even before puberty."
Then, he found out there's a problem.
I didn't know you can masturbate by jerking off until I watched porn. So, I tried jerking off but it can only get me hard, doesn't give me the pleasure so I don't think I can ejaculate with that.

I'm still a virgin so, yeah, I don't know much, or any. So now I'm kinda worried that when I finally have sex I can't be top cause apparently penetrating a guy won't give me any pleasure. Neither will receiving hj and bj.

And the bottom guy basically has to jerk off right? so no bottoming for me either. Any advice?
As it turned out from the comments – he's not alone, and several guys had similar issues.
"I grew up humping against the bath tub to get off. I remember doing all the way back to when I was five and only stopped part way through high school.

You have to stop masturbating that way. Just don't do anything with your member for as long as you can hold out then jerk with your hands and lube. I still have a problem getting off some times but sex is fun regardless."