Austin Armacost, the openly gay reality TV star and model, is no stranger to explicit photos. This time – surprise – he's not even naked, yet somehow, his recent Instagram photo is even more raunchy than his naked ones.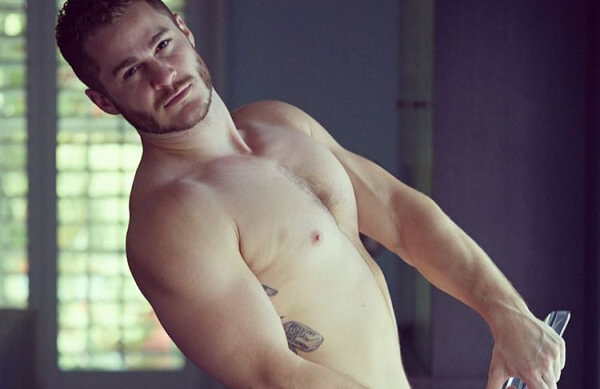 Armacost,star of the U.K. version of Celebrity Big Brother, as well as being an underwear model, recently celebrated Thong Thursday. Before that, he was doing naked yoga.
This time, he was just trying to present his new tattoos.
However, that big bulge in the center of the photos, pretty much takes all the attention away from his tattoos.
So even though he's not actually naked, this might be just one small (or rather, big) step ahead of that.
Armacost's fans, obviously, weren't really noticing the tattoo. Can you blame them?
Enjoy:
https://www.instagram.com/p/BOXXvFNDDvv/?taken-by=austinarmacost
And there was this once:
And here's a look at his face:
https://www.instagram.com/p/BOhvypBDPPw/?taken-by=austinarmacost