Austin Armacost does it again. The openly gay reality TV star and model, often shows us pictures of himself wearing nothing. This time, he IS wearing something – a thong – but it's so revealing, he might as well be wearing nothing.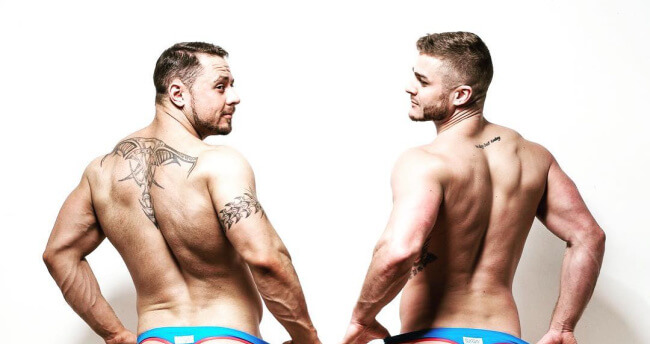 Armacost, who you might know from shows such as "A-List" and the UK version of "Celebrity Big Brother", recently revealed in a very personal blog post, that he had been date-raped by an HIV positive man, several years ago.
These days, however, Armacost is a model for cheeky underwear company "Sukrew."
Gladly for us, his job includes posing for some very sexy shots, in some very revealing underwear.
In a photo posted today on his Instagram feed, "Cheeky #ThongThursday", Aramcost is shown alongside model and dancer Marshall Arkley:
There's a front shot as well, from that same series – thought not AS revealing: