Usually when we write about Austin Armacost, the openly gay model and reality TV star, it's about the very revealing photos he posts on Instagram.
But this time, it's a serious topic: Austin revealed in a moving blog post, that he was sexually assaulted several years ago, and was scared for his life.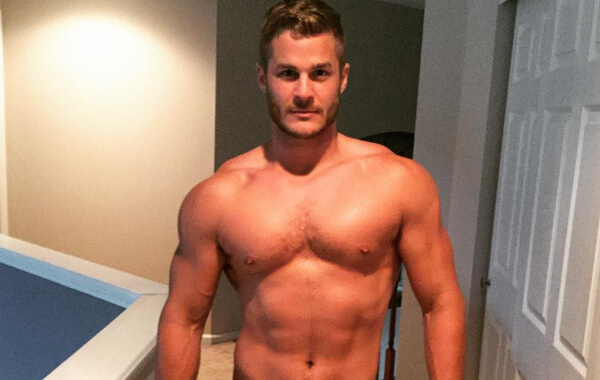 Austin Armacost was Marc Jacobs' (the fashion designer) boyfriend in the past, and he appeared in reality shows such as "A-List" and the UK version of Celebrity Big Brother.
His blog post was published on GuysLikeU yesterday, in time for the World AIDS day. "Nearly ten years ago I was sexually assaulted in Chicago", he writes. "I was out with somebody who I thought was a friend for a few drinks. As the evening progressed,  everything became very blurry and I woke up in this guy's apartment two days later."
And he continues:
I KNEW within a few minutes that he had drugged me and during the time I was out of it he had had sex with me. Without me being aware of it.

Leaving the house in shock and in a panic I locked myself away in my apartment. And then something worse dawned on me that terrified me more – the guy was HIV positive.

At the time I was uneducated, misinformed, and full of stigma against the disease. I had been told myths and lies by my school, my church (which I was forced to attend for several years,) and even by my friends.

After a week filled with crippling anxiety, heavy drinking, and no human contact I decided I had to take myself to the clinic to see what I needed to do if unfortunately something had been transmitted.
Austin further admits that as a result of the assault, he was terrified of sex for years. Read the full post right here.