Austin Armacost loves showing us his bum. Mind you, we're not complaining – but this time he found a new, original way to slip it in – naked yoga.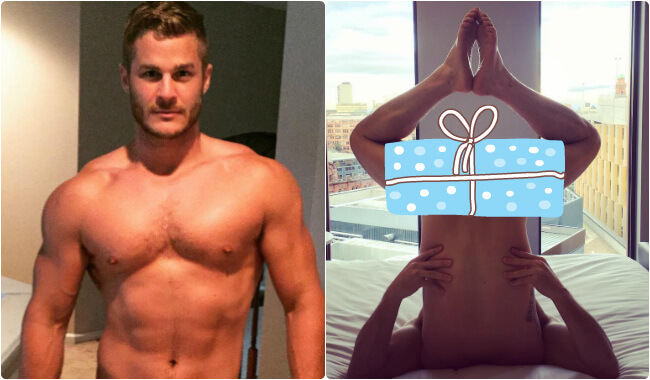 The openly gay reality star appeared in shows such as "A-List" and the UK version of "Celebrity Big Brother", and recently showed us everything when he was having an intimate waxing sessions.
The waxing seems to have paid off, as this photo, which he posted on Instagram, clearly shows.
Anyone else up for some naked yoga?
Enjoy:
And that's what he looks like from the OTHER side:
h/t: The Gay UK