hat's it, we're going to call it: Ashley Parker Angel is a big tease. Not that we're complaining, mind you, but the former boy-band star has been teasing us again, and again these past few years, with photos of himself in various states of undress.
This time, he's fully undressed, as in naked, in the shower. But… there's a towel. There had to be a towel.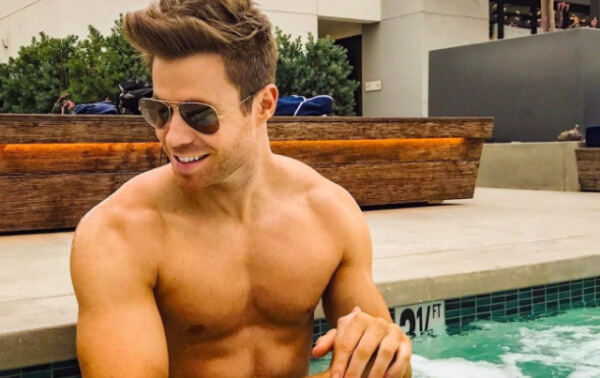 The 35-year-old singer, model and Instagram thirst trap posted a photo of himself in the shower, [barely] covering his private bits with a towel. Somehow that photo is even connected to Halloween, but we were busy thinking about other things.
What can we say? we're fans
As in, big fans.
https://www.instagram.com/p/BWBORU-FRM_/