It's time to take another look at Ashley Parker Angel's bulge – or more to the point, his visible penis line (and impressive body), because it's just that kind of a week.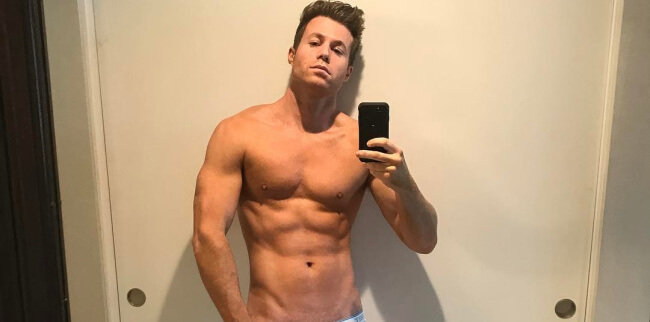 Ashley Parker Angel is a former O-Town singer – an American boy band formed during MTV's Making The Band reality TV show. He's also an actor and a model, and best of all – he often posts very revealing Instagram photos, and sometimes he simply gets naked.
Ashley often undergoes "90 Days Of Fitness" challenges, and the best part for us – he regularly posts semi-nude selfies as part of that challenge, that show how his body is progressing.
And sure, the colors and patterns on his undies might mean you'll need to do a closeup – but we believe the visible penis line IS there. Here, take a closer look…
https://www.instagram.com/p/BumW4ZhH5jL/
90 days or not, his body is always impressive.
Even at the beach!
Over and out