Remember the time Armie Hammer (The Social Network, The Man From U.N.C.L.E) kissed Leonardo DiCaprio? You probably don't, but it happened in 2011, in the movie J. Edgar. Now, Armie talks about that kiss – and reveals some surprising facts, including the softness of Leo's lips.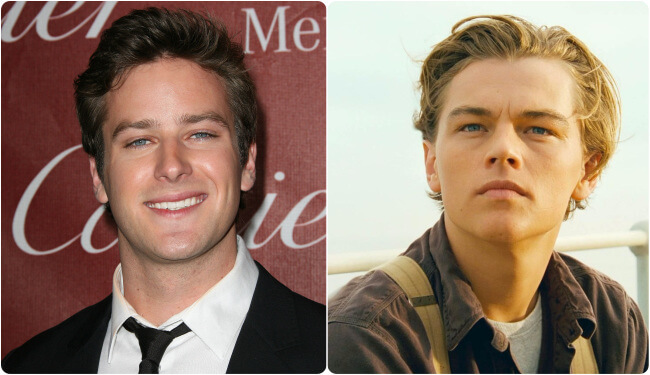 Armie Hammer was on Watch What Happens Live With Andy Cohen this week, where he spoke about his role on J. Edgar, the movie based on the life story of FBI director J. Edgar Hoover, who was rumoured to be gay.
In the movie, Hoover was portrayed by Leonardo DiCaprio (many years after his Titanic fame), and Armie played his lover, Clyde. In one tense scene, the two get into a fist fight – and end up kissing on the floor. You can see that scene right here:
"What was better at the time, Leo kissing you or Leo punching you?", Andy Cohen asks Armie.
"Oh, that's hard, because I normally like to do both! So it's hard to pick."
Then they move on to talk about the kiss.
Did he have good breath?
Oh God…Sure.

Did he use his tongue?'
No, no tongue. Respect.

Were his lips soft?
Yes

Was your wife jealous?
Yes!

Were his eyes even dreamier up close?
Yes

Any boner or partial boner?
Yes.
Watch the interview right here:
h/t: Gay Star News